As the colder months approach, it's time to start thinking about adding some cozy touches to your home. One of the easiest and most budget-friendly ways to do this is by incorporating throw blankets. Not only do they provide warmth and comfort, but they can also add color, texture, and pattern to your space. But if you're not sure how to style throw blankets like a designer, don't worry – we've got you covered.
Choose a color palette
Before you start styling your throw blanket, it's important to consider the overall color scheme of your room. If you have a neutral palette, you can add some pops of color with a brightly colored throw blanket. Alternatively, if your space already uses many colors, you can choose a neutral throw blanket to balance things out.
Consider the size of your throw blanket
The size of your throw blanket will depend on the size of your space and the intended use. For example, if you want to use it to get cozy and snuggle on the couch, you'll want larger living room throw blankets. On the other hand, if you're using it to add a decorative touch to a smaller space, such as a chair or bench, a smaller throw blanket will suffice.
If you find a throw blanket you really love, consider buying it in two sizes do you can use them for both!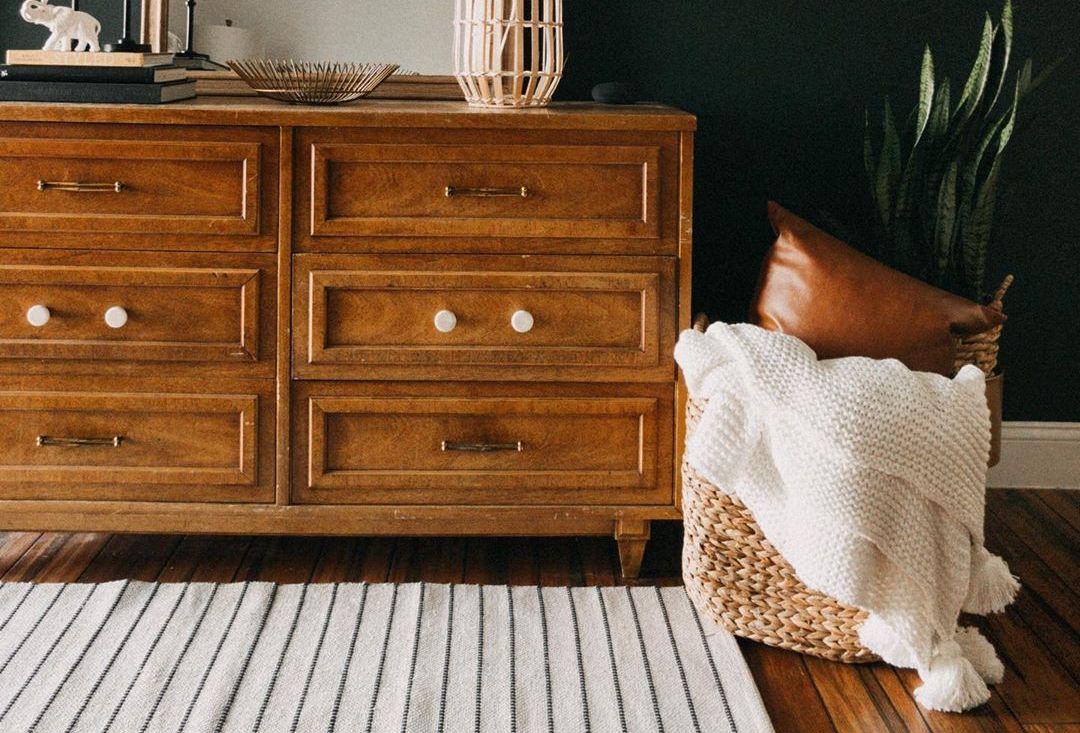 Select a pattern or texture
When it comes to styling a throw blanket, pattern and texture are key. A plush, soft throw blanket adds a luxurious touch, while a chunky knit throw blanket is cozy and modern. Just be sure to choose a pattern or texture that complements the overall aesthetic of your space.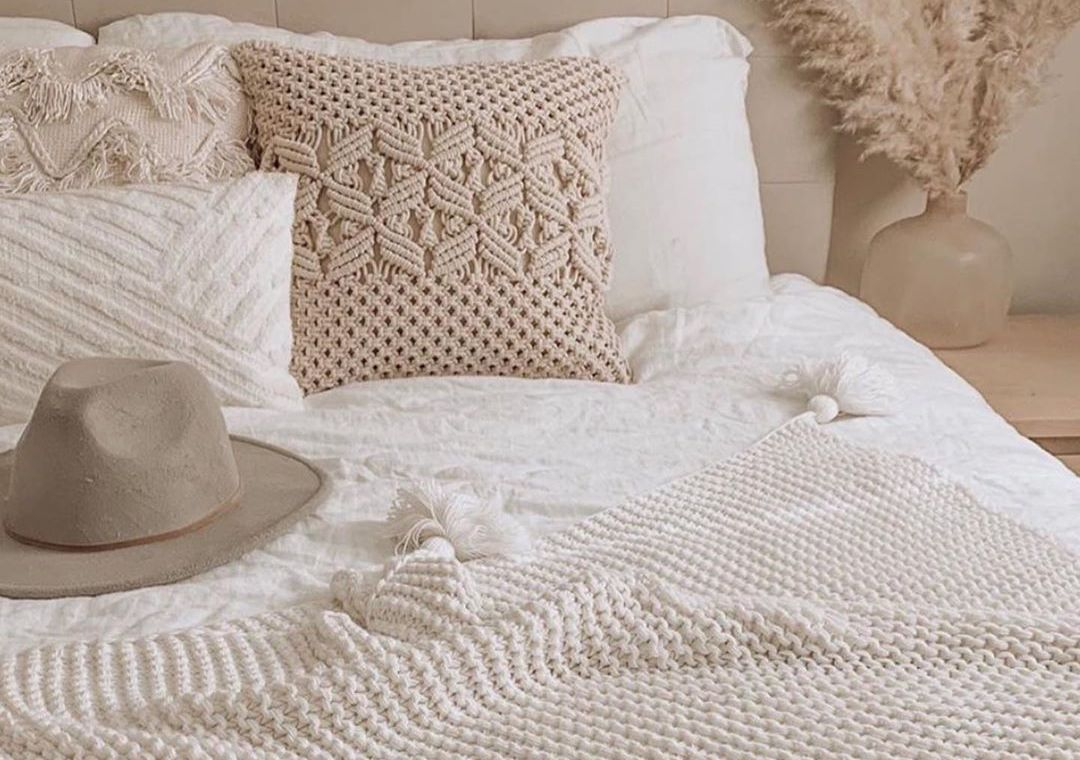 Draping techniques
Once you've chosen your throw blanket, it's time to start styling. Throw blankets look great draped, so here are a few draping techniques to try. These will work whether you're styling them on your sofa, bed, armchair, or anywhere else in your house.
The classic fold: This is the most common way to style a throw blanket. Simply fold the blanket in half and drape it over the back of a couch or chair. You can also wrap it in thirds for a more tailored look.

The loose toss: For a more casual, laid-back vibe, try tossing the throw blanket over the back of your couch or chair. This technique is especially effective for larger spaces.

The decorative knot: If you want to add a touch of whimsy to your space, try tying a knot in the corner of your throw blanket and draping it over an armchair or bench.

The European fold: This technique is a bit more advanced, but it's a great way to add a touch of sophistication to your space. Start by folding the throw blanket in half lengthwise. Then, fold it in half again, so you have a long, thin rectangle. Finally, fold the ends in to create a neat, rectangular package. Place this on the back of a chair or couch for a stylish, designer-inspired look. This is also a stylish way to store your throw blankets when you're not using them.
Accessorize
Incorporating throw pillows and other accessories is a great way to complete the look of your throw blanket. Choose pillows in coordinating colors or patterns to tie everything together. You can also add a few cozy throws to your space for added warmth and texture.
Layer for added warmth
Throw blankets are a great way to warm up a room, but you can take the coziness a step further by layering them. For example, you can drape a knit throw blanket over a fleece one for added coziness. Or, try layering a patterned throw blanket over a solid-colored one for a more cohesive look.
Incorporating throw blankets into your home décor is an easy and budget-friendly way to add warmth, color, and personality to your space. Whether you prefer solid colors or bold patterns, there's a throw blanket out there for every style and aesthetic. So don't be afraid to experiment and have fun – your home is a reflection of your personal style, so make it your own!