When it comes to getting a good night's sleep, few things are as important as the bedding you choose. The wrong bedding can leave you over heated, too cold, or just plain uncomfortable, so we've put together this guide to show you how to choose the right duvet covers and duvet inserts for you.
Bedding preferences are personal and they are dependent on things like allergies, body temperature, and climate, so we're going to break down the various duvet cover and duvet insert options to help you choose your perfect bedding.
Choosing a duvet cover
There are two main things to consider when choosing a duvet cover- one is practical and one is more aesthetic.
The material your duvet set is made from
The style of the duvet cover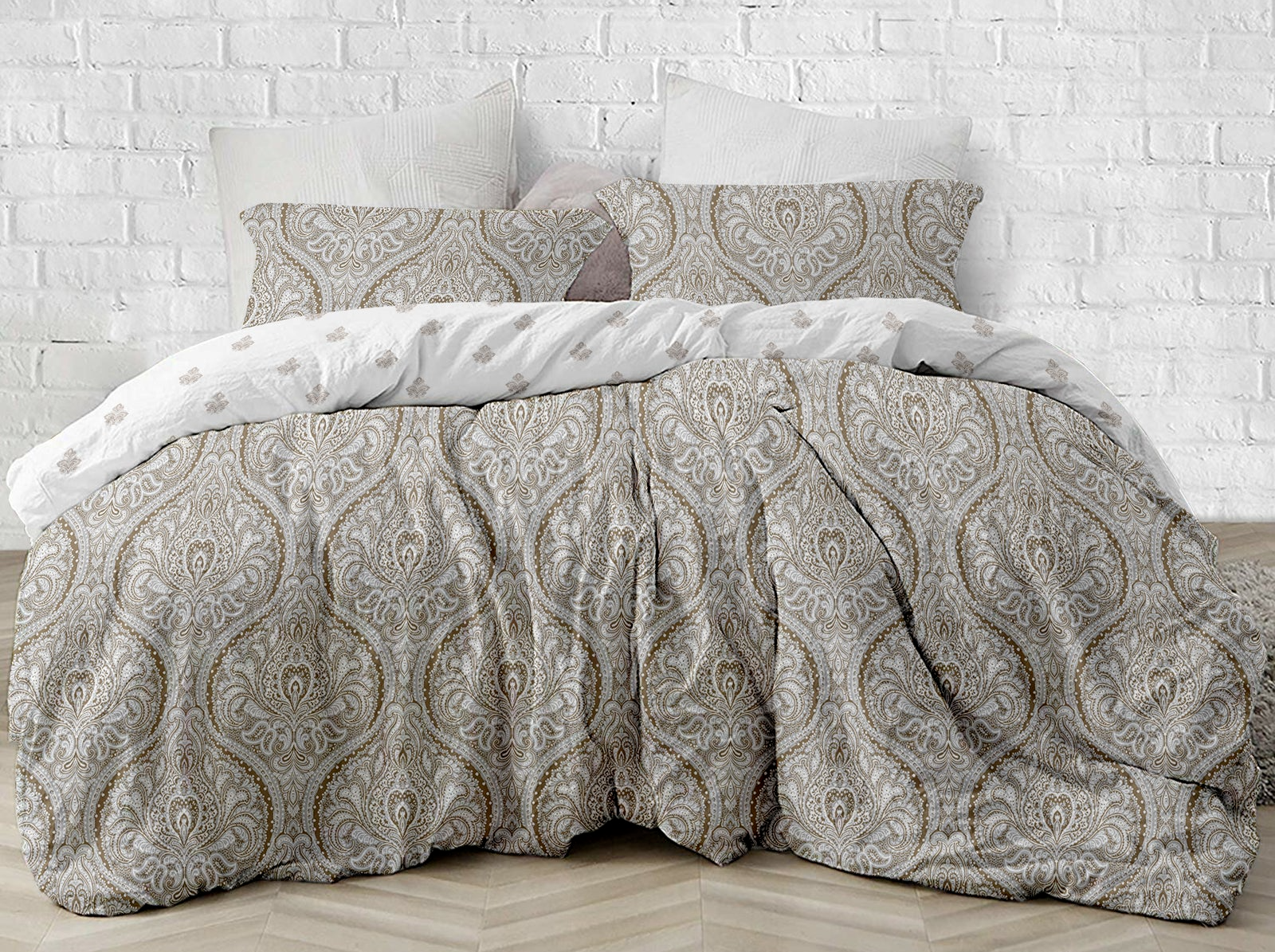 When it comes to material, there are lots of different options for your duvet cover, including cotton, linen, bamboo, and silk.
At Delara, we carry two styles of organic cotton bedding. Our organic sateen cotton bedding features a two over, one under weave, which gives it a slightly warmer quality. It's the perfect bedding for cooler months and climates.
We also carry our organic percale bedding, which features a one over, one under weave. This makes the material lighter and more breathable, so it's perfect for the warmer months and warmer climate or anyone who tends to sleep warm.
The next consideration is the style of your duvet cover. Are your looking for a single shade duvet cover or a printed pattern? Light colors or dark colors? This will come down to your personal preference and style.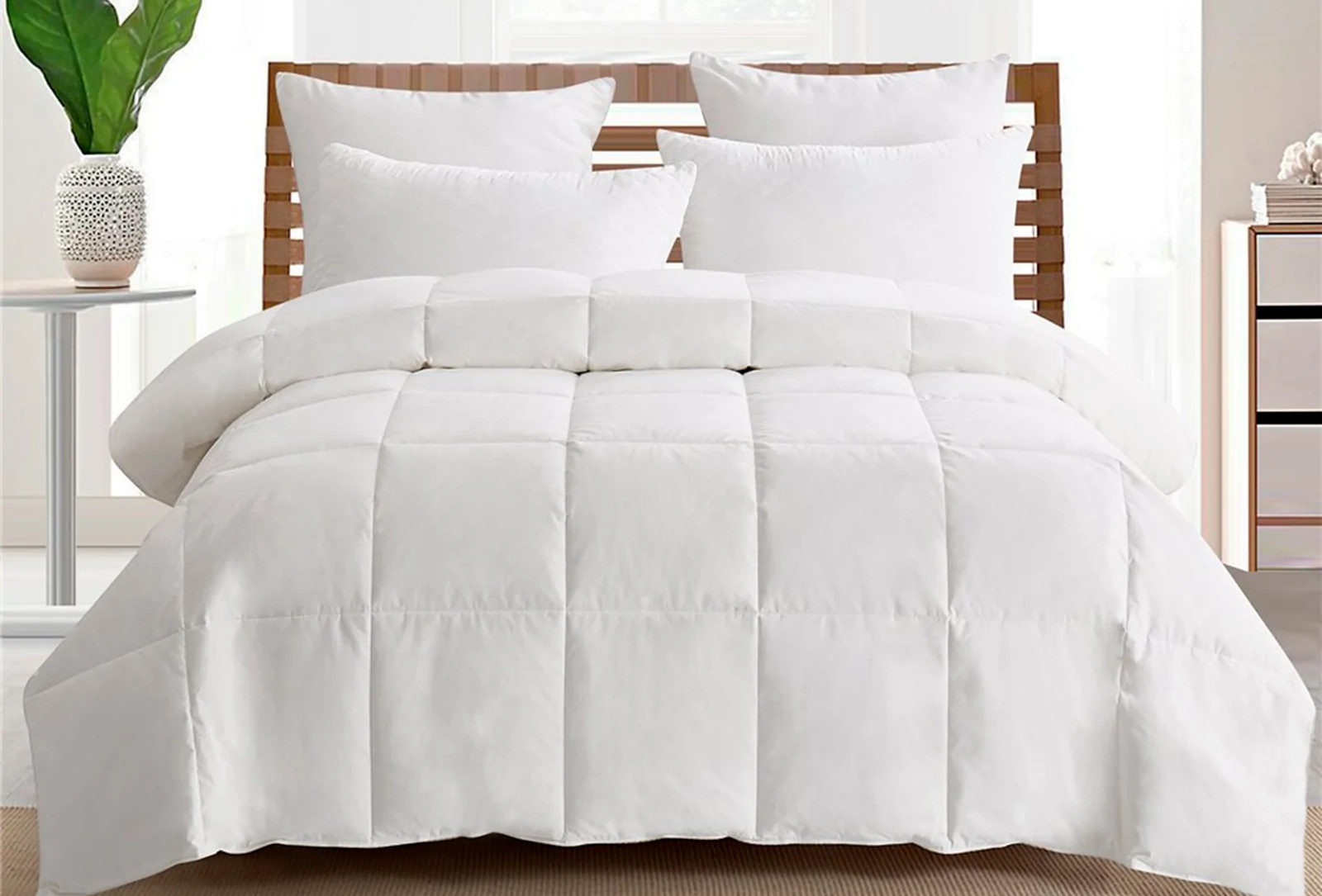 Choosing a duvet insert
Choosing a duvet insert is slightly more involved than choosing a duvet cover, but it still comes down to choosing the material and style that best suits you.
Let's go step by step through the main factors to consider.
1. Allergies
If you have allergies, that likely rules out down duvets. While most people aren't allergic to down itself, they can react to the mites on the down, so it's best to stay away.
We also highly recommend choosing organic bedding products for anyone with sensitivities, as they are free from harsh chemicals.
Wool comforters and down alternative duvet inserts are great options for anyone with allergies or sensitivities.
2. Climate
The next thing to consider is the climate you live in (or the season you're in). Comforters vary quite a bit in their loft and level of warmth, so you want to choose one that's right for your climate/season.
For cooler temperatures, you want a much heavier comforter than for warmer temperatures, so choose accordingly. Our cotton air comforter and anti-humidity summer wool duvet insert are perfect for keeping you cool on warm nights. If you live somewhere with a varied climate, our 3 in 1 down alternative duvet insert or 3 in 1 wool comforter are ideal. The duvets come with two inserts that can be used separately or snapped together to give options throughout the year.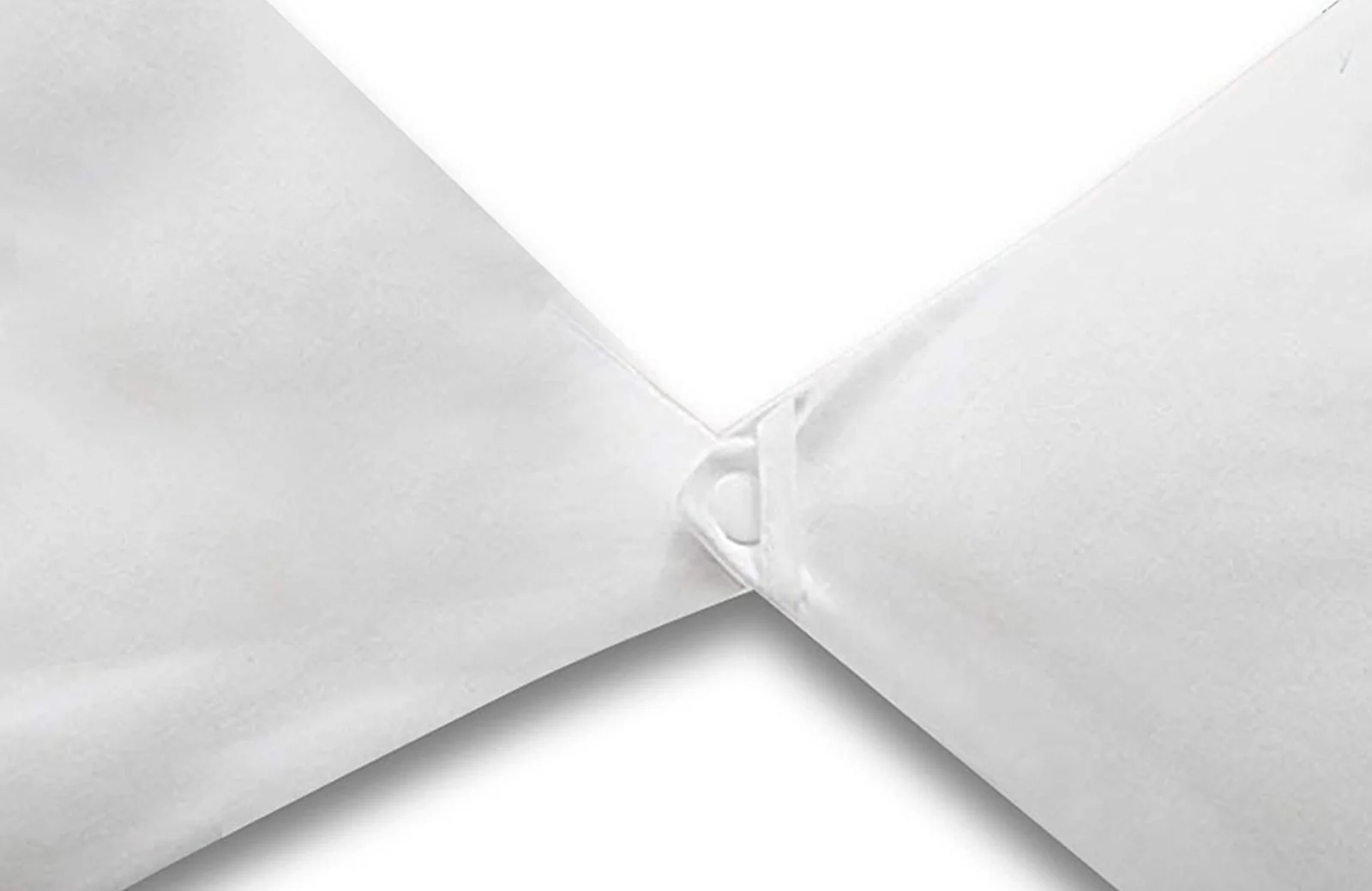 3. Sleep temperature
Regardless of the climate, some people just tend to sleep extra warm or extra cold. If you're someone who is a hot sleeper, you'll want to look for a lightweight comforter that is super breathable, moisture wicking, and doesn't hold in heat. Our temperature regulating wool duvet inserts are the perfect option for this (paired with percale bedding for extra breathability).
If you tend to sleep cold, opt for a heavier duvet insert with extra insulation, like our 3 in 1 or all season down alternative duvet insert.
4. Style
Finally, choosing the right comforter for you also comes down to the style you prefer. If you want a fluffy, cloud like look for your bed, our down alternative comforters are the perfect option. They are full and fluffy, with a baffle box construction to keep the down alternative evenly distributed.
If you prefer a more minimal, flatter style, our wool duvet inserts are the perfect option. The denser material keeps them lying flat.
Choosing the perfect duvet cover and duvet insert is a personal choice and can make all of the difference in ensuring your good night's sleep.
Shop our collection of duvet covers and duvet inserts to find your perfect fit.