Anyone who has slept with a synthetic comforter knows just how uncomfortable it is to sleep with and how important it is to have a breathable comforter. A cooling comforter is important for everyone, but particularly for hot sleepers, so in this post, we're showing you how to find the best cooling comforters for hot sleepers so you can have a cooler, restful sleep.
COMFORTER FABRIC
When choosing a comforter, one of the most important factors to consider is the fabric. Different types of comforter fabric offer different benefits, so it's important to do your research and decide which one best suits your needs. Cotton is a popular choice because it's breathable, light, and soft.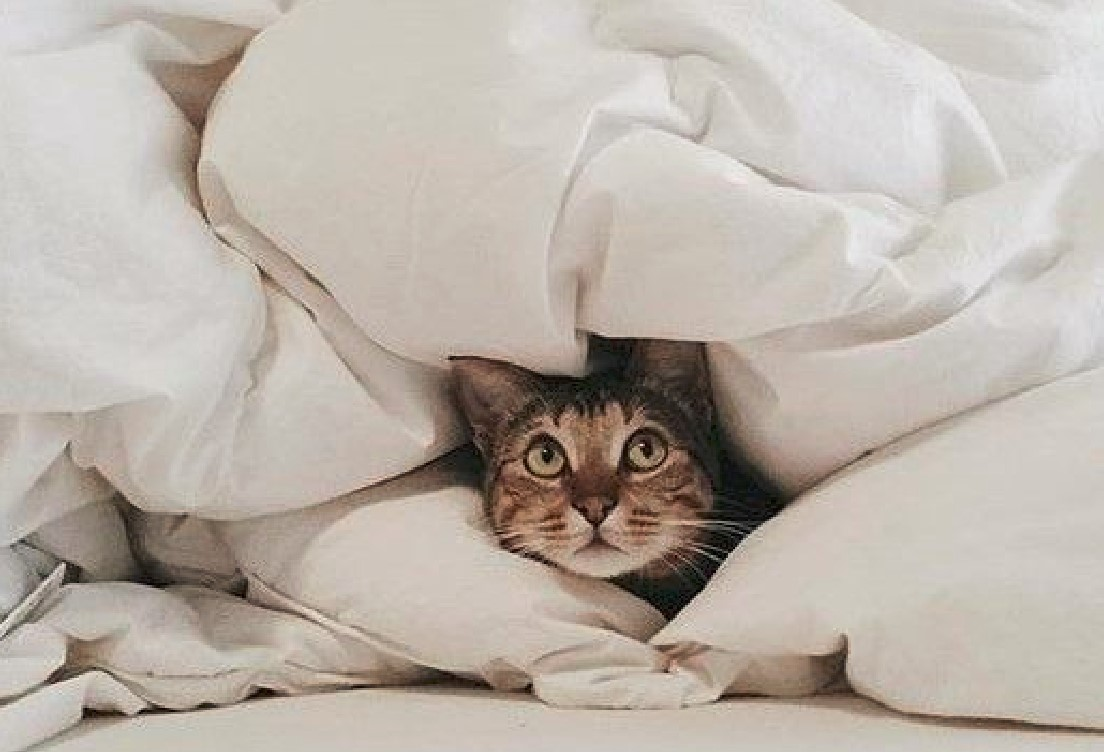 Microfiber is another great option because it's wrinkle-resistant, moisture-wicking, and hypoallergenic. If you're looking for something extra plush, look for a comforter with down or feathers. For allergy-sensitive sleepers, wool or bamboo can be a great option. Remember to check the thread count, as this will affect the quality and longevity of your comforter.
Breathable Comforter
When selecting a breathable comforter, you should look for materials that are lightweight, yet still provide adequate warmth. Look for materials such as cotton, wool, or down, as they are all known to provide excellent breathability. Additionally, be sure to consider the fill weight when purchasing a comforter. The fill weight is the amount of material used in the comforter, and should be selected with the desired warmth in mind. Lastly, check the thread count of the fabric used in the comforter. The higher the thread count, the softer and more breathable the fabric will be. With these considerations in mind, you should be able to find a breathable comforter that is perfect for your needs.
Why are breathable comforters important?
One of the biggest factors in a good night's sleep is your temperature. The temperature in your bedroom is key of course, but if you're not using a cooling comforter as well, you're likely to spend the night tossing and turning and not having a great sleep.
Synthetic materials tend to trap heat and hold in body heat and aren't moisture wicking, so even if your room is at a good temperature, you'll have an uncomfortable sleep if you're not using a cooling comforter.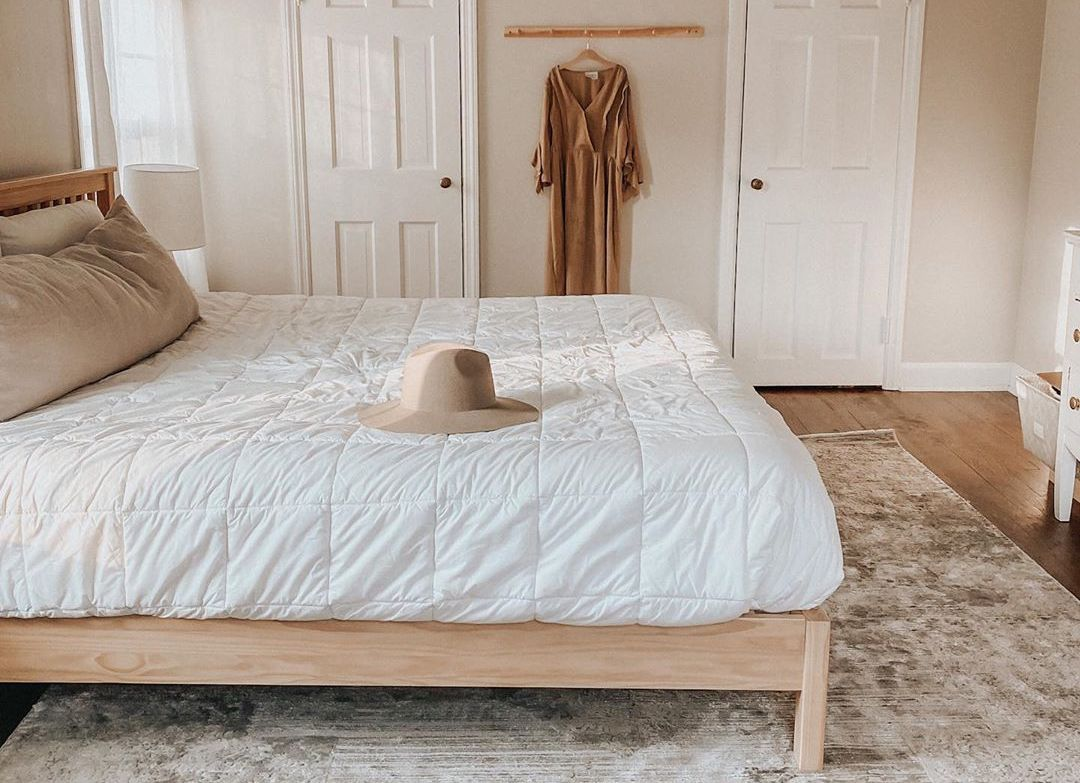 How to choose a breathable comforter
The most important thing when it comes to choosing a cooling comforter is your bedding materials. Most important is the duvet insert material, but you also want to choose a breathable duvet cover.
As a general rule, natural materials are going to be much more breathable than synthetic or alternative comforters. Synthetic materials, like polyester, don't breathe and lead to night sweats, high body temperature, and excess heat at night.
Instead, you want to look for natural bedding materials, like cotton, down, wool, or silk. These natural materials will help you to have a more restful, cooler sleep.
Let's take a look at the different natural comforter materials and their different properties.
Wool comforters
Of all the duvet insert materials, wool is our top choice for the best cooling comforter. Wool has a number of unique properties that are moisture wicking, breathable, and best of all- temperature regulating. This means you'll stay cool in the summer and warm in the winter.
It also means it's a great comforter for couples who sleep at different temperatures- if you're a cool sleeper and your partner is a hot sleeper, you'll both be comfortable.
In a duvet insert, wool offers the same properties as it does to sheep. A sheep has wool year round, but they can sustain a variety of seasons and climates, and their wool is able to keep them comfortable, just as it does in bedding form.
You can learn more about our wool comforters here.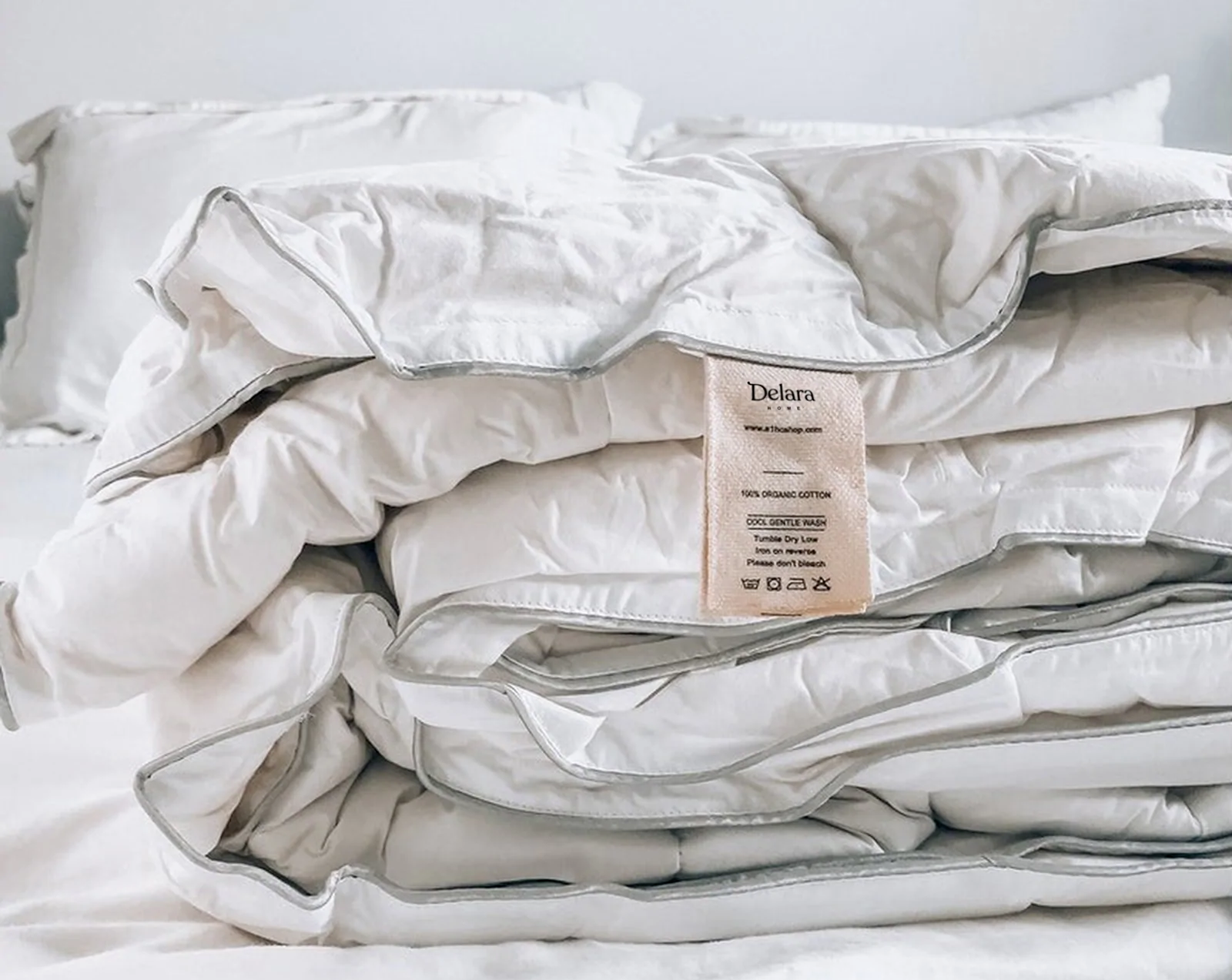 Cotton Comforters
Another great cooling comforter option is cotton. Cotton is an incredibly breathable material and one of the best options for hot sleepers. Our lightweight cotton air comforter with a cotton sateen shell is the perfect light duvet for warmer months, hot climates, or those who sleep hot all year round.
When it comes to choosing a duvet cover for your cooling comforters, cotton is also the way to go. Both our sateen cotton and percale cotton duvet covers are breathable and moisture wicking, but our percale are slightly more breathable, due to their weave, so we recommend those for hot climates.
You can learn more about our cotton comforters here.
Silk comforters
If you're prone to night sweats, a silk comforter is the way to go. While they're breathable, just like the others on this list, they're also amazing at absorbing moisture. They'll absorb any sweat or moisture, leaving behind a cooling effect and keeping you comfortable all night long.
You can learn more about our silk comforters here.

Bamboo comforter
When it comes to choosing a breathable comforter, one should consider a lightweight comforter made with breathable fibers such as bamboo. Bamboo comforters are designed with a lightweight, breathable fabric that helps keep you cool and comfortable while you sleep. Bamboo comforters are also hypoallergenic, making them ideal for those with allergies. They are also naturally wrinkle-resistant and easy to care for. Additionally, bamboo comforters are an eco-friendly choice, as bamboo is a fast-growing, sustainable resource. Furthermore, bamboo comforters are lightweight and easy to move around, allowing for greater versatility. Ultimately, bamboo comforters are a great choice for those looking for a breathable, lightweight comforter.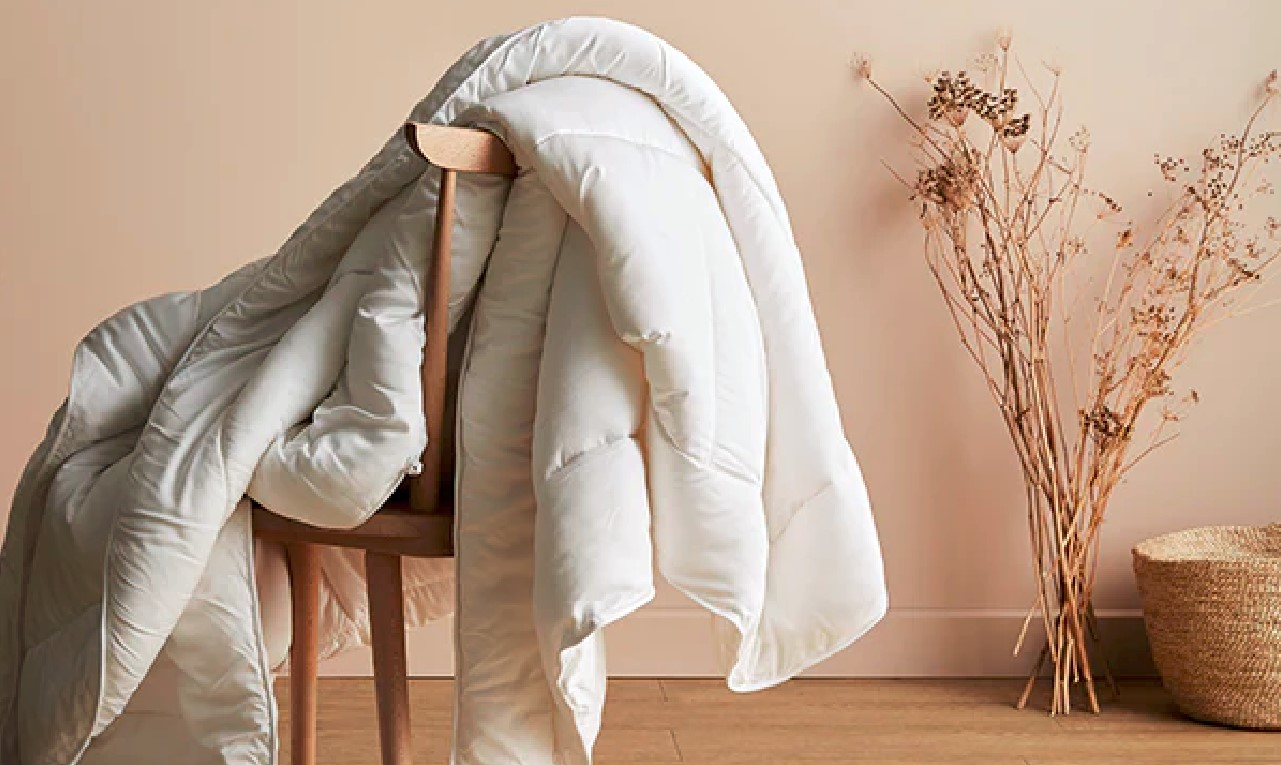 Down alternative fill comforter
If you prefer the feeling of a fluffy comforter, a down alternative comforter is a great option, provided they use high-quality bedding materials.
The other materials on the list are wonderful high-quality comforters, but they are typically slightly flatter and denser than your typical fluffy down comforter.
For the best of both worlds, we recommend a down alternative comforter with a baffle box construction (to keep the down alternative evenly distributed) and an organic cotton shell (for extra breathability!).
You can learn more about our down alternative comforters here.
A good cooling comforter is essential to a good night's sleep, particularly if you're a hot sleeper or live in a warm climate. Choose a breathable, cooling comfortable and you'll be sleeping comfortably all year long!
Shop our collection of organic, high-quality comforters here.
Conclusion
A breathable comforter is essential for a good night's sleep, particularly for hot sleepers or those who live in warm climates. When selecting a comforter, look for materials such as cotton, wool, down, or silk, as they are all known to provide excellent breathability.
Additionally, consider the fill weight and thread count of the fabric used in the comforter, as these will affect the warmth and quality of the comforter. With these considerations in mind, you should be able to find a breathable comforter that is perfect for your needs.