There's no better feeling than slipping into bed at the end of a long day, especially when you have the perfect set of quality bed sheets. If you're still searching for the best bed sheet sets for you, you're in luck! We're sharing the ultimate quality bed sheet buying guide to help you find your perfect sheets.
We firmly believe that not only are the right bed sheets the foundation of a good night's sleep but also that there is no one perfect sheet. Everyone has different requirements and preferences, so you'll need to take that into consideration when buying sheets.
Ready to find your best sheets ever? Let's dive in!
Bed Sheets Buying Tip 1: Thread Count
The first thing that comes to mind for most people when they think about choosing the best sheets is a high thread count, but we're here to bust the myth that a high thread count is an important factor in choosing your bedding.
To a small extent, having a decent thread count is important, but high thread counts are generally more of a marketing gimmick than a true reflection of the softness and quality of sheets. You can read more about thread counts and what they really mean here.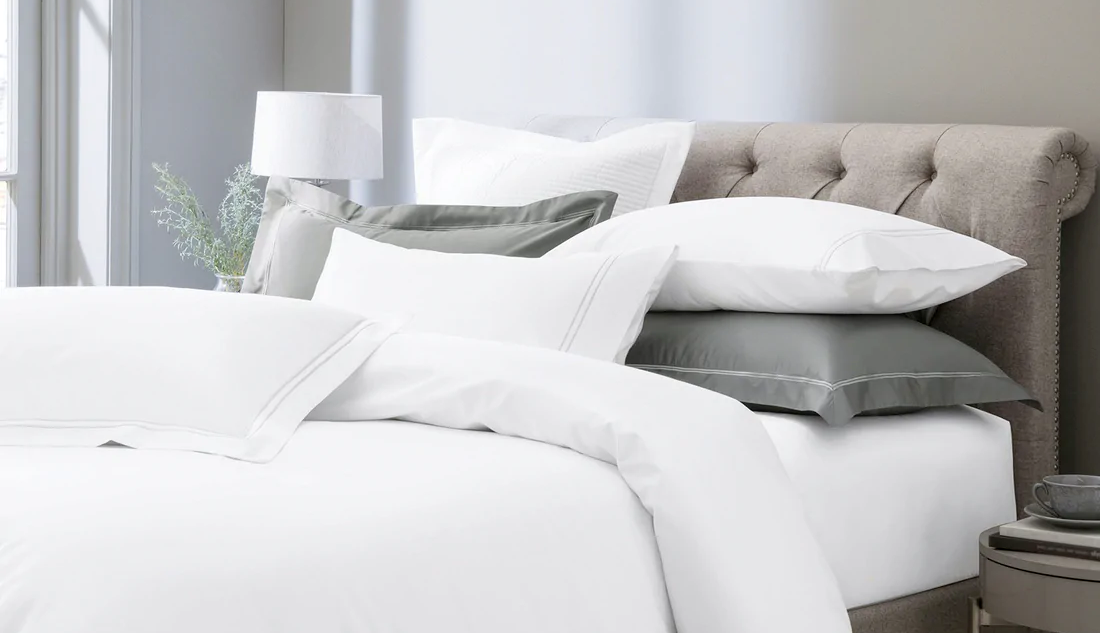 Bed Sheets Buying Tip 2: Choosing Your Material
The material of your bed sheets is one of the most important factors in choosing the best bedding for you because each type of material has different properties and benefits. There is a wide range of fabric materials available now, but we're going to take a look at the two most popular bedding materials.
Cotton sheets
Cotton is the most popular bedding material- and for good reason. Ultra breathable, durable, soft, and moisture wicking, it's the perfect all-purpose bedding material.
Linen sheets
Made from flax, linen sheets are another great high quality sheet option. Like cotton, they're very breathable and moisture wicking, but they do tend to carry a higher price tag, so this is something to keep in mind.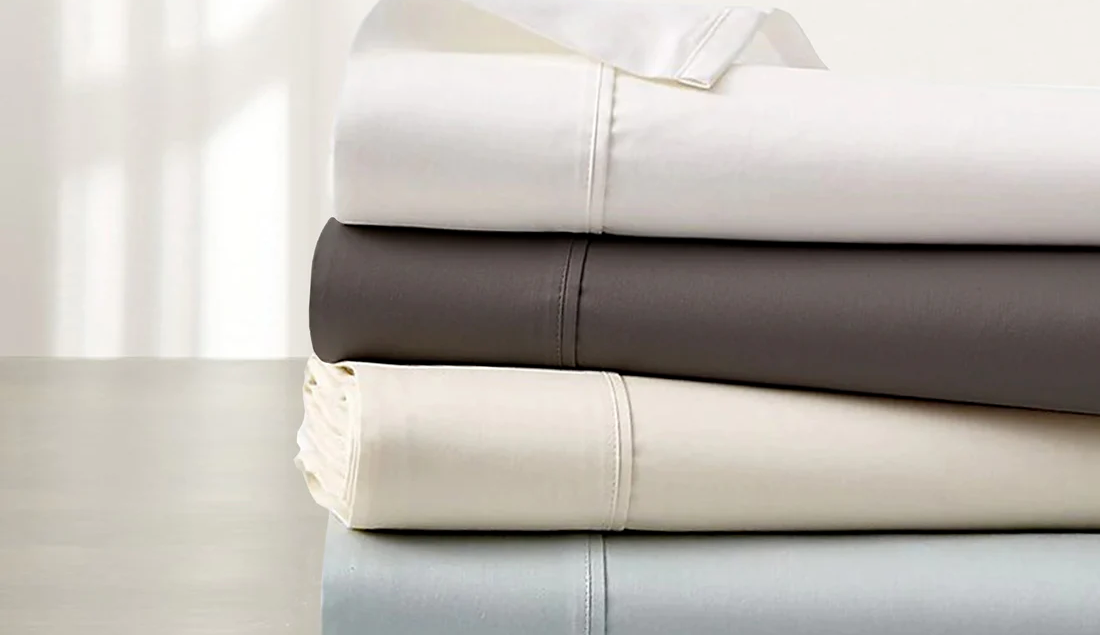 Bed Sheets Buying Tip 3: Choosing Your Weave
It's not just the material that matters when it comes to choosing the right sheet- the weave of the fabric is equally important. The two most popular weaves are sateen sheets and percale sheets. Let's take a look at the differences.
Sateen sheets
A sateen weave refers to a two-over-one-under weave, which creates a satin-y draped feel to the sheets. They're commonly cotton sheets, but they can also be made from other material types. Because there's more surface area to the sheets, they tend to hold in heat more, so they're the perfect sheets for cooler temperatures or anything who sleeps cold.
Percale sheets
In contrast to sateens two-over-one-under, percale sheets feature a one-over-one-under weave. This gives them a lovely cool and crisp feel and makes them much more breathable than a sateen. It's the perfect weave for hot sleepers or warm temperatures.
Percale also has a more lived-in, rumpled look, similar to linen, so it's a great option if you're looking for the look of linen without the higher price tag.
Bedding Sheets Buying Tip #4: Choosing Organic
Regardless of the bedding style or weave you choose, there's one factor we recommend for everyone- choosing organic. Most bedding is grown and produced with a heavy dose of harsh chemicals and pesticides, which has serious repercussions for the environment, the farmers and factory workers, and your own health.
You can learn more about the benefits or organic cotton bedding here.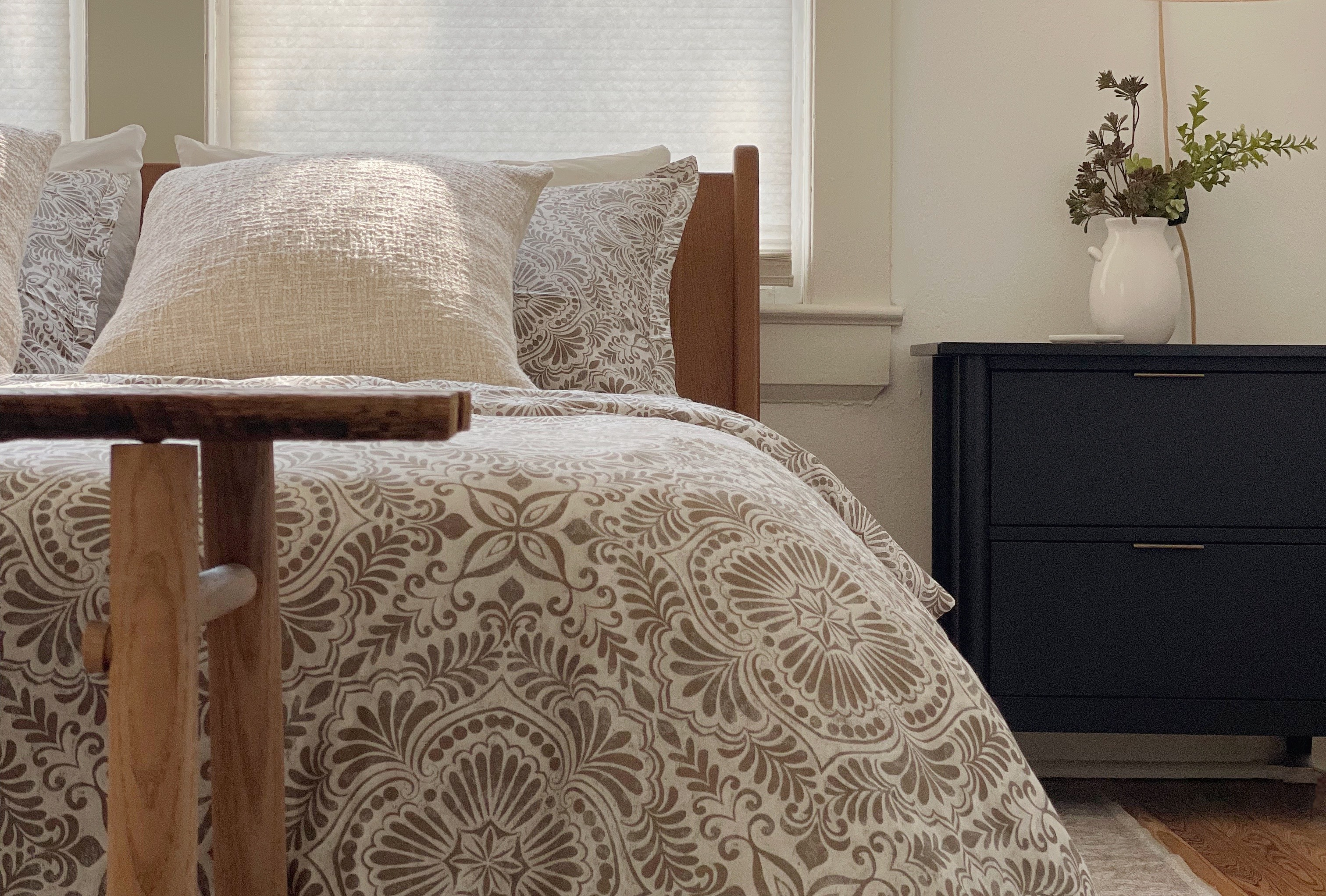 Bedding Sheets Buying Tip #5: Choosing Your Favorite Style
This is the fun part! Choosing the best bed sheet isn't just about practicality- you also want to make sure you're choosing bedding that matches your personal decor style.
Whether you're looking for white sheets, colourful sheets, or patterned bedding, the perfect sheets should match your aesthetic and make you smile every time you see them.
Find your new perfect sheets with our collection of organic sateen and percale sheets.