New year, new decor. With the new year just around the corner, we wanted to take a look at the upcoming interior design trends for 2023 and let's just say, we weren't disappointed! This year, we'll see an infusion of more color, sustainability, maximalism, and an emphasis on personal style.
Let's take a closer look at all of the interior design trends we'll be lusting after in 2023.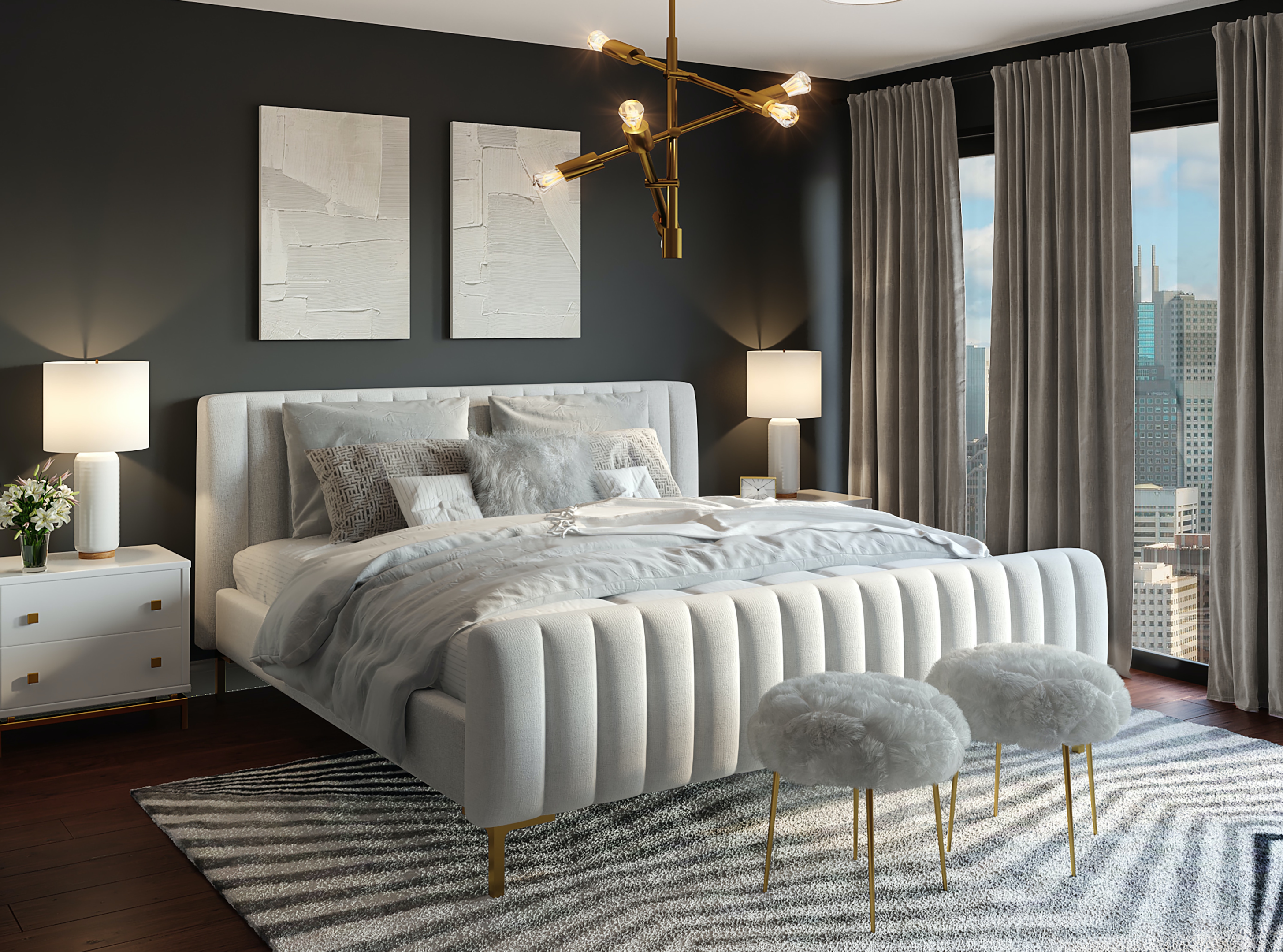 1. Color and drama
While neutrals and minimalism will always have a special place in our hearts, we are super excited to see a renewed interest in color and maximalism this year. In place of all white kitchens and minimal zen bedrooms, expect to see lots of bright hues, wall color, layered accessories, and and overall sense of "more,"
If you're a die hard minimalist fan, you can still try out the interior design trend. Stick with a basic color palette and add in a few pops of color with your home decor accessories.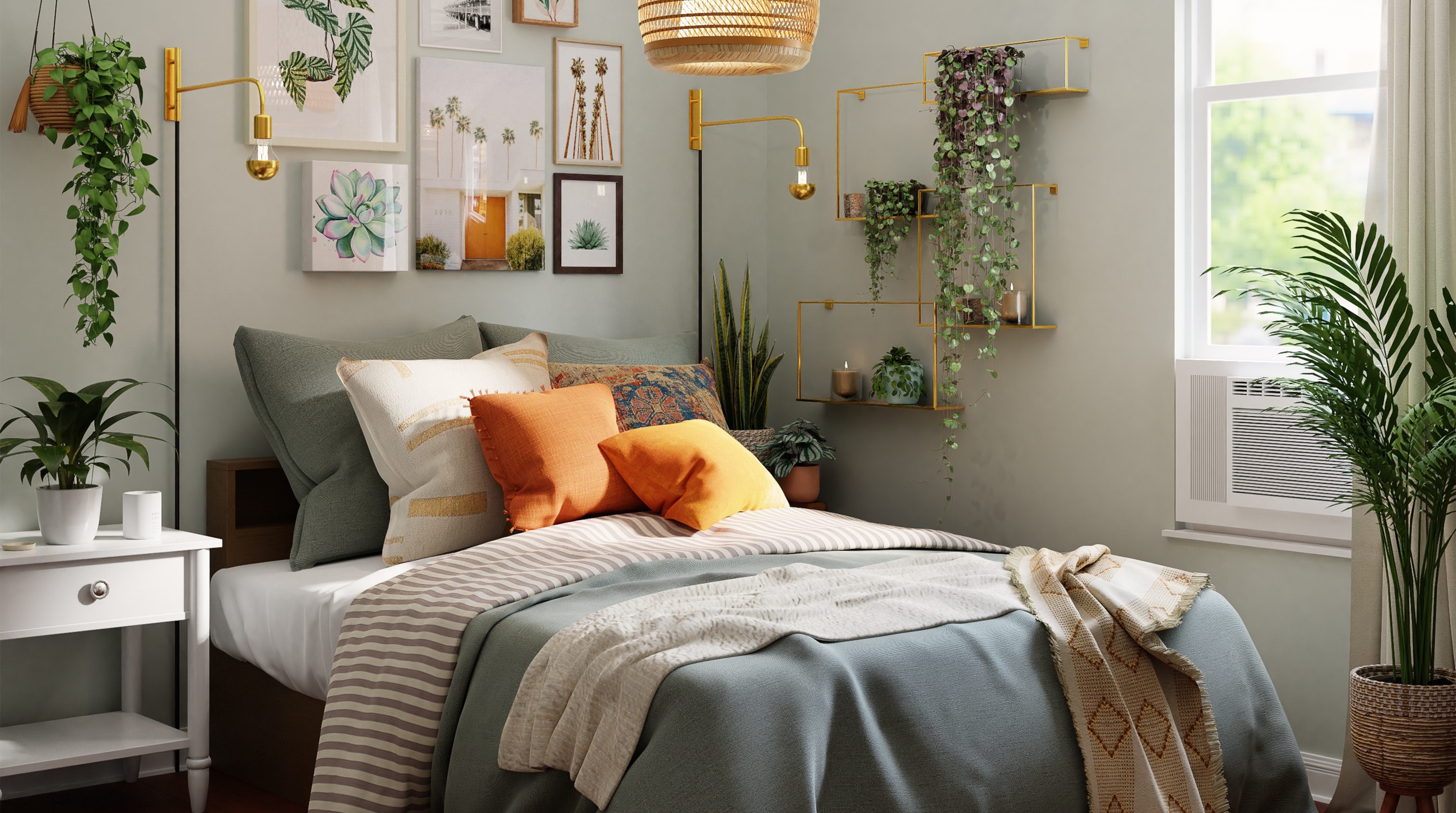 2. Sustainable design
We loved seeing that sustainable design will continue to be huge through 2023. Expect to see lots of wood tones, stone, raw materials, organic shapes, and elements of the natural world integrated into home decor.
Sustainable materials will also continue to be on the rise, such as organic materials and cotton, linens, and locally sourced home accessories.
3. More curves
Harsh angles are out. This year, we'll continue to see lots of curves throughout interior design, both in structure (we're loving curved door frames) and decor. Curved furniture, curved sofas, and circular rugs will all take center stage.
4. Mushroom decor
Every year, Pinterest releases their trend forecast report, and this year their big home decor prediction was all about mushrooms! They're beginning to see spikes in searches for "vintage mushroom decor," and "fantasy mushroom decor," so grab them while you still can.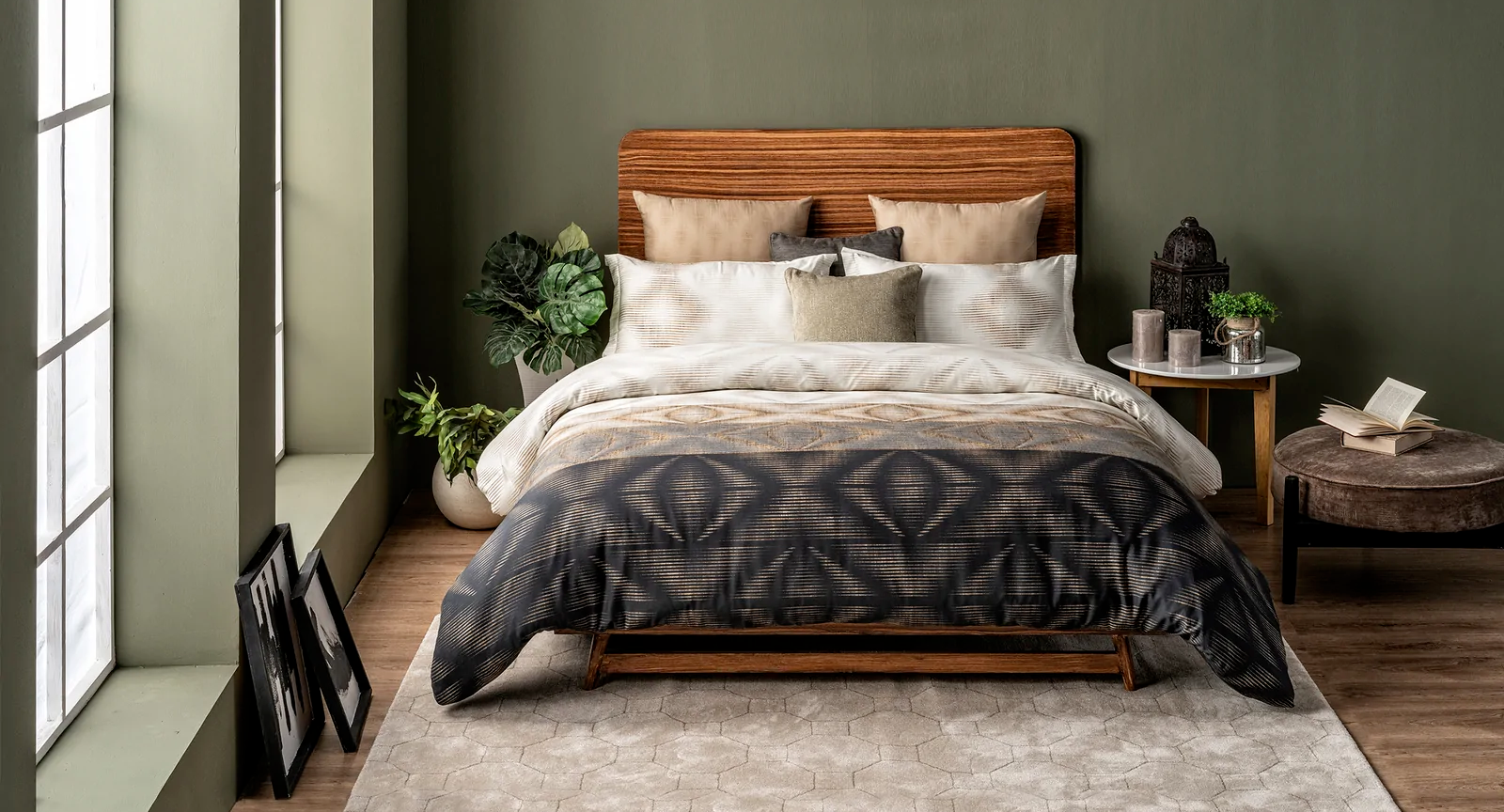 Jordon organic cotton reversible duvet set
5. Patterns and textures
In line with a renewed emphasis on color and maximalism, patterns and textures will be a big trend this year. Add some to your home decor with wall paper, textured upholstery, and patterned bedding.
6. Well being and home spa feel
In 2023, we won't just be caring about how our homes look- we're also placing a focal point on how they feel. We could all use a little more rest and self care in our lives, and this year's interior design trends will include creating a living space that feels safe, cozy, and spa like. Think coastal grandma meets zen!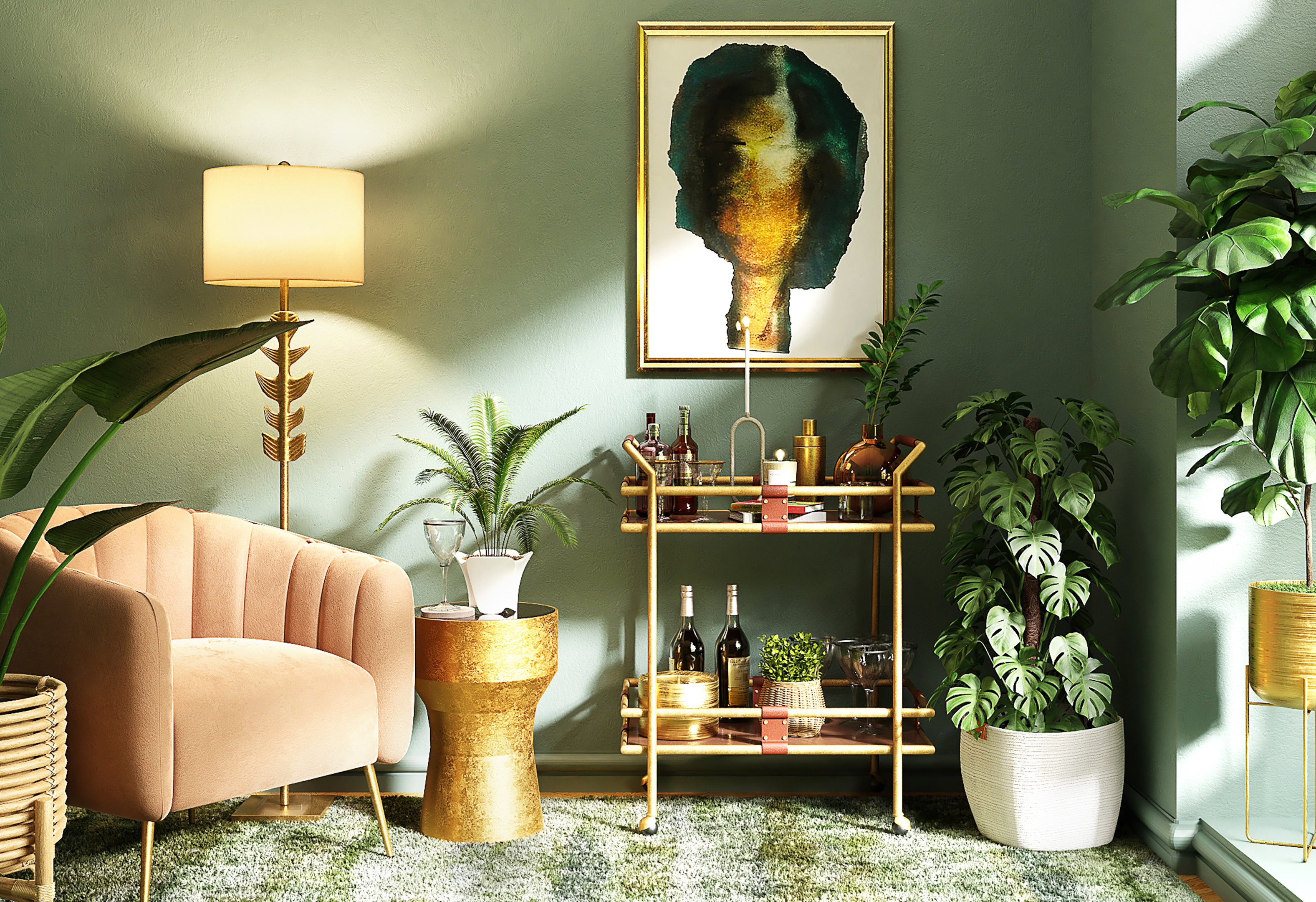 7. Retro style
Retro is coming back in a big way! This year, we're going to see a resurgence of retro interior design, including warm vintage hues, wooden furniture, kitchy decor, and even disco ball decor!
8. Emphasis on personal style
Lastly, we're (finally) doing away with rigid decor rules and copy-cat Instagram aesthetics. 2023 is all about making your own home decor trends. Creating a space you love to call home is the best trend of all.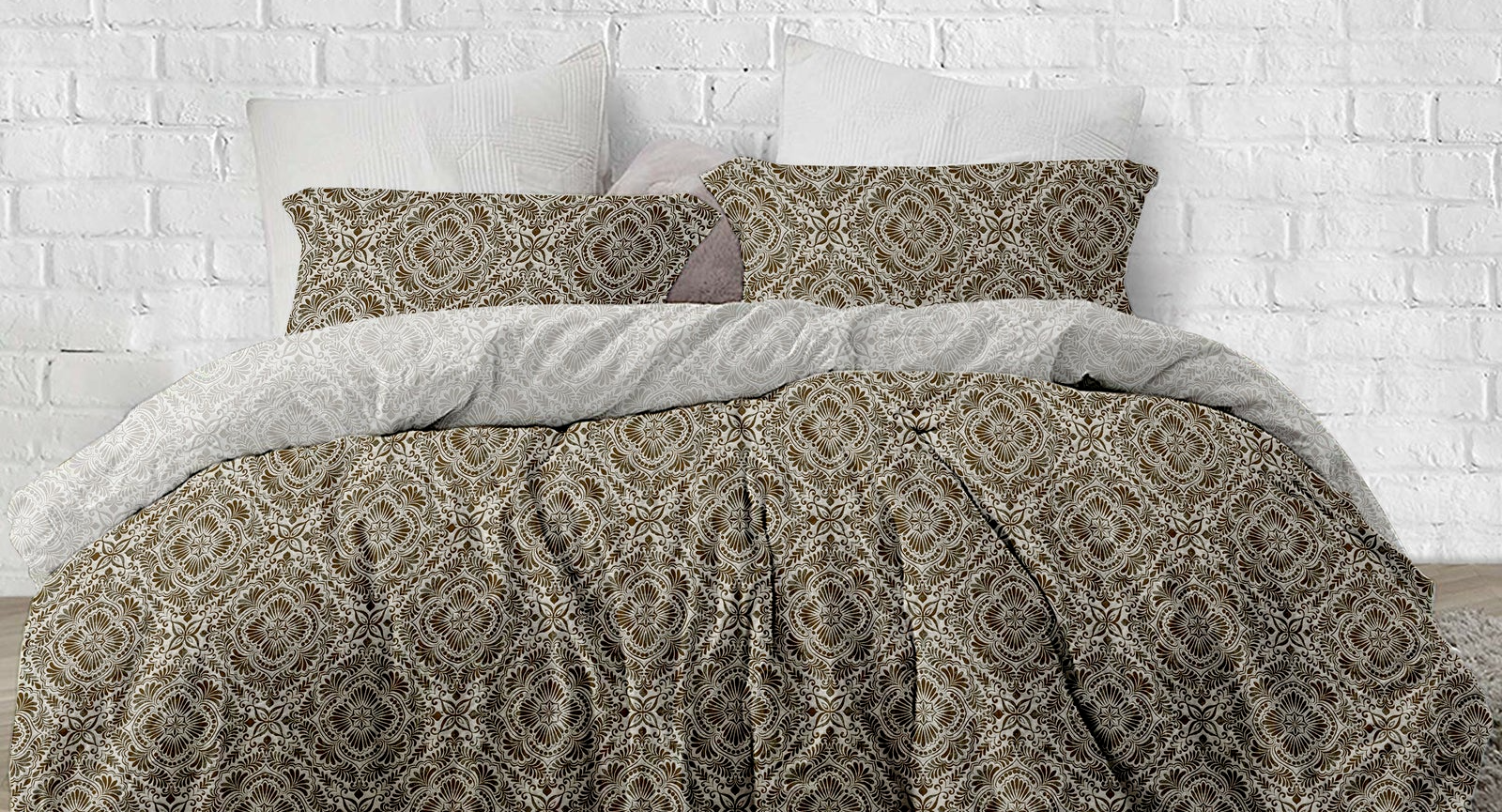 Lynd organic cotton reversible duvet set
How to integrate this year's interior design trends in your home
Whether you're going for a whole home reno or just want to make a few small updates to your space, we're sharing 3 simple ways to integrate the 2023 trends into your home.
1. Ask yourself: "Do I actually like this? Or am I just following a trend."
Trends come and go, and not every one will be for you, but it can be easy to get caught up in them. Before you incorporate a new trend into your home, ask yourself if it's actually your style or not.
2. Add some color
The trend we saw coming up over and over again was color. We're seeing a move away from stark white or neutral interiors and having fun with warm, inviting colors.
If color is your thing, go all out and throw up a bright wall paint. If you want to take baby steps, add in some fun and colorful accessories.
3. Decorate with patterns
Another easy way to try out this years interior trends is to add some patterns to your space. Again, you can go all out with a wall papered room, or start slow by adding a patterned duvet set to your bedroom or patterned curtains in your living room.
Above all, choose the home decor that makes you happy and makes your house a home.
From all of us at Delara Home, we're wishing you a wonderful holiday season and a very happy New Year!