There's nothing better than a neat and organized bedroom- a peaceful sanctuary where you can escape the world and just relax. Keeping your bedroom organized isn't just about having a clean physical space, it also helps you to mentally and emotionally relax.
However for many us, particularly those with a small bedroom, maintaining an organized bedroom isn't always easy! But in this post, we're going to change all of that. We're sharing the best bedroom organization ideas that you can start implementing today!
Figuring out your top bedroom organization challenges
Before we jump into our specific bedroom organization tips, it's important for you to take stock of your room organization challenges to figure out where you are having the most trouble.
Do you simply have too much stuff? Does laundry take over your floor space? Is an unmade bed the source of disorganization in your room? Are you too tired at the end of the day to tidy?
Understanding your unique room organization challenges will go along way in helping you to create the organized bedroom you've been dreaming of.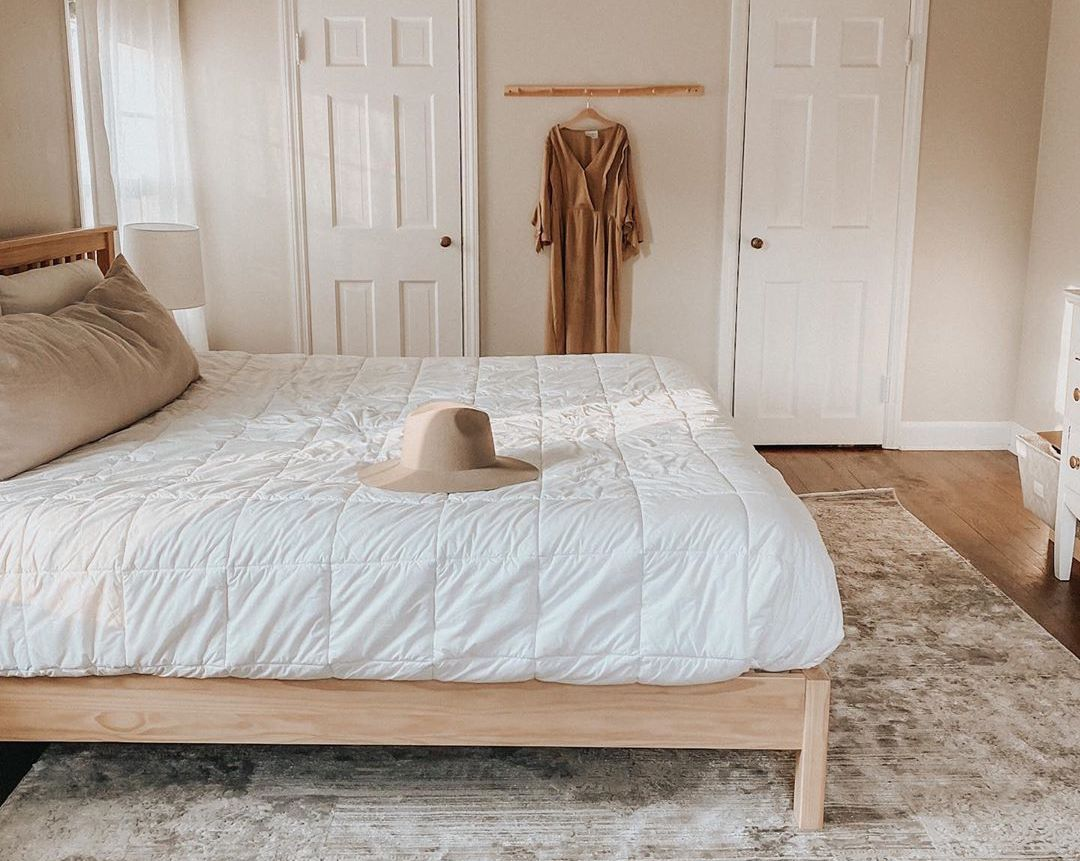 1. Purge and declutter your room
The first step in your bedroom organization journey is to get rid of excess clutter and anything you don't need in your space. Set aside some time to go through your closets, drawers, and general space and get rid of anything that you no longer need or use.
It's almost impossible to keep a room organized if it's filled with too many things, so this step alone could be enough to get your bedroom organized.
2. Add storage space under your bed
Having additional storage space can make or break a room's organization. Even if you have decluttered, there will still be things you need to have stored that you don't use on a daily basis, for example, your winter bedding, extra blankets, or clothing during the summer months.
Creating a storage system in space underneath your bed is the perfect bedroom storage space, so adding in containers or rolling drawers is the perfect way to utilize the space and create extra storage.
You can also find other small spaces to add additional storage to your room, like putting stacking bins in your closet or adding corner shelves, a storage ottoman, wall shelf, storage baskets, or an additional small dresser, just to name a few.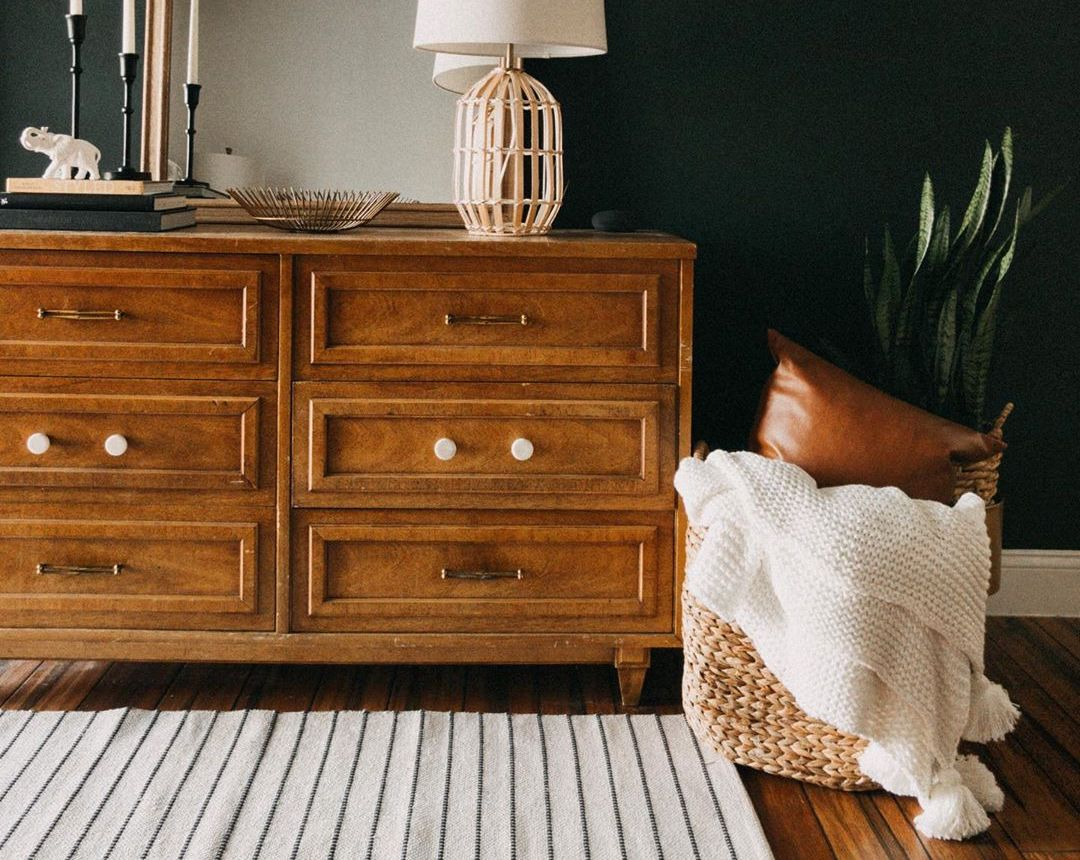 3. Add drawer organizers and free up closet space
Keep your dresser drawers and clothing organized with drawer organizers. These can be hugely helpful for keeping your things neat and tidy, particularly smaller items like socks, underwear, accessories, etc. Having your drawers properly organized is also a great way to free up closet space.
If you want to go all out and really stay organized, you can also check out Marie Kondo's special folding method to keep your bedroom drawers perfectly organized and pristine.
4. Remove items that don't belong in your bedroom
Our bedrooms tend to be a dumping spot for all kinds of things, and even if you may not want to get rid of them, they don't necessarily belong in your bedroom. Things like workout gear, books, and work items can start to pile up, so take inventory and remove anything in your bedroom that doesn't need to be there and find a new, more appropriate, spot for it.
This is a super easy way to create a tidy, free up empty space, and create more space in your bedroom.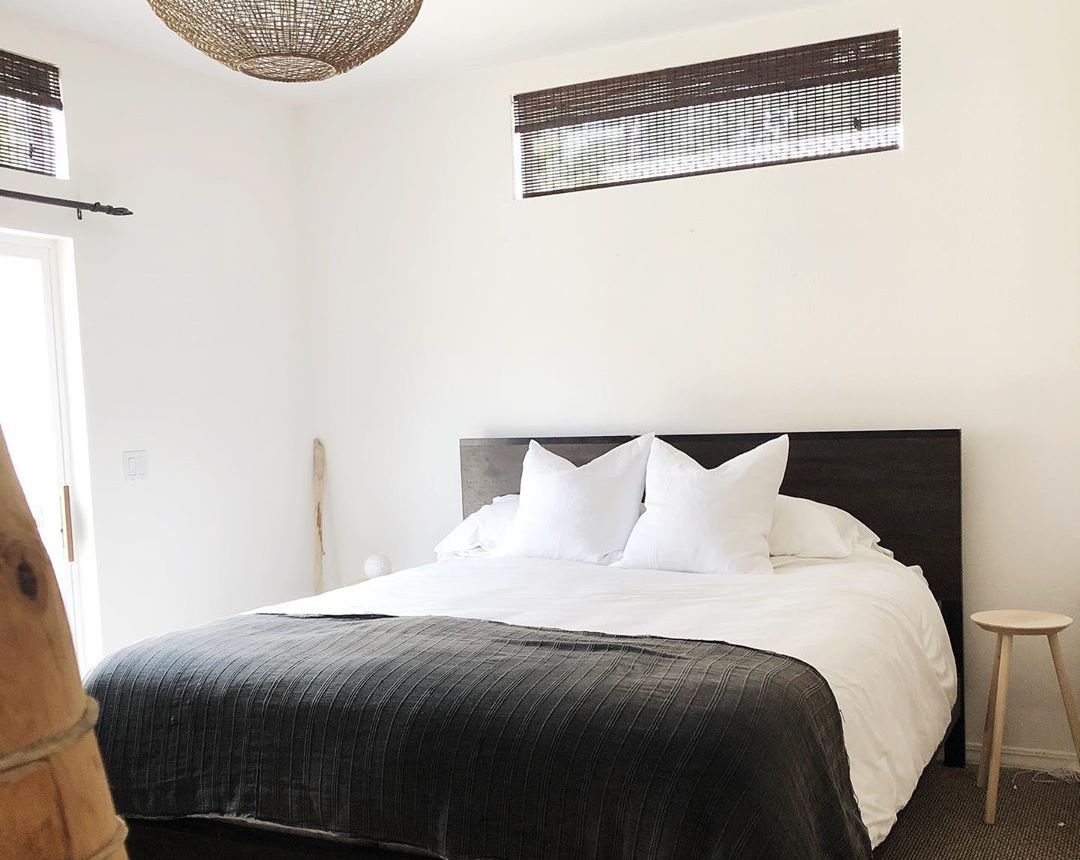 5. Keep your surfaces clean
Having things out on surfaces in your room can instantly make everything look and feel more cluttered. Rather than keeping things like your make up and jewelry box on top of your drawers and bedside tables, try storing them inside instead to free up a ton of visual space.
6. Have a spot for your laundry
Laundry is one of the key culprits in an unorganized room, and one of the most important bedroom organization ideas is to take care of your laundry.
First, have a laundry basket where all of your dirty laundry goes, so it doesn't pile up around your room.
Second, fold and put away your laundry as soon as it's cleaned, rather letting it sit in a basket, or worse, on your floor.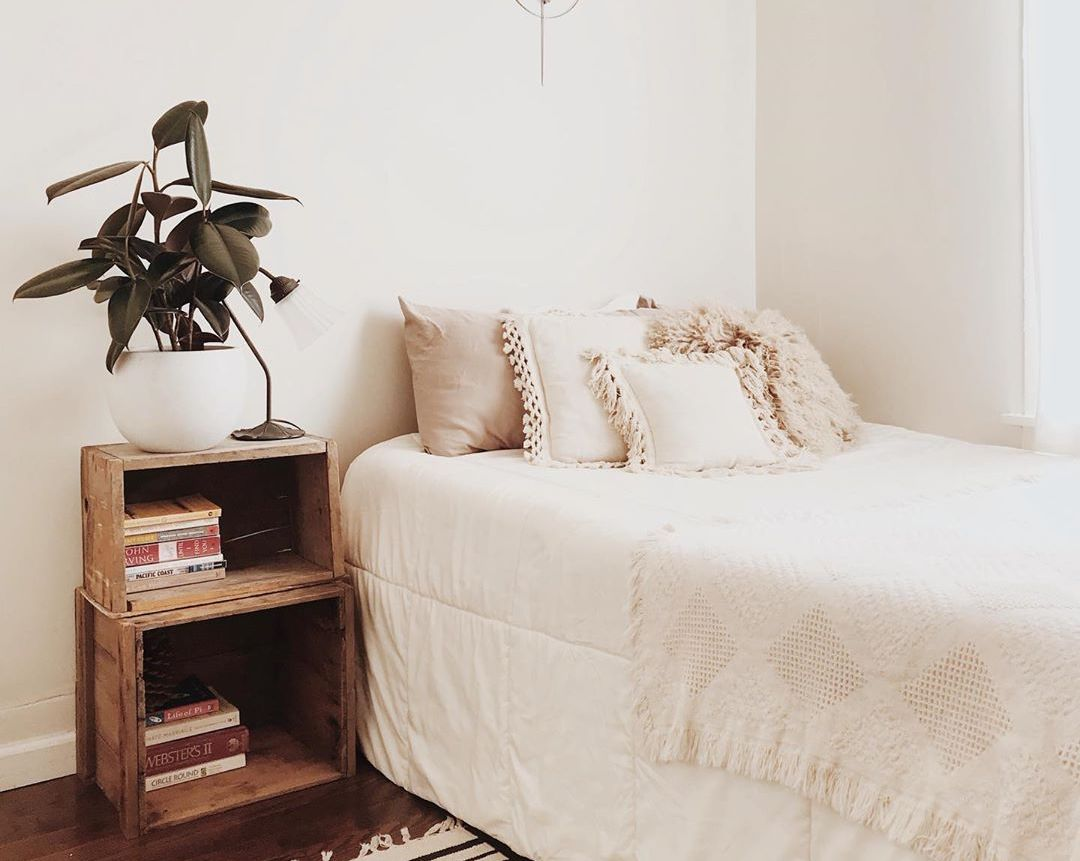 7. Declutter your decor and free up wall space
Too much bedroom decor can make your room look cluttered and create visual clutter, so try aiming for more minimal bedroom decor style to keep your room looking organized.
If you prefer a more maximalist decor style, that's fine too, just make sure everything is cohesive and you don't go overboard to keep your bedroom organization going strong.
Keeping your bedroom organized doesn't need to be difficult! With these simple bedroom organization ideas, you can keep your room clean and organized and create the perfect relaxing haven.