Now that we're officially in the cooler season (i.e. hygge season!), we thought it was the perfect time to share our favourite small bedroom cozy bedroom ideas to help you create your coziest bedroom ever this winter.
Creating a cozy bedroom doesn't have to be difficult or expensive- just a few simple tweaks, as suggested by interior designers for small bedrooms, can take your bedroom from an easy breezy summer room to a warm and inviting winter nook. Keep reading for our top cozy bedroom ideas for this winter!
Keep reading for our top cozy bedroom ideas for this winter!
1. Add in lots of layers
In the summer, we want to keep things light and simple, but one of the easiest cozy bedroom ideas is to simply add more layers into your space. This can include things like extra throw pillows, throw blankets, a cozy rug, or an extra blanket to your bed.
These extra layers aren't just physically warmer, but having the extra texture and bulk also adds a feeling of warmth to your room.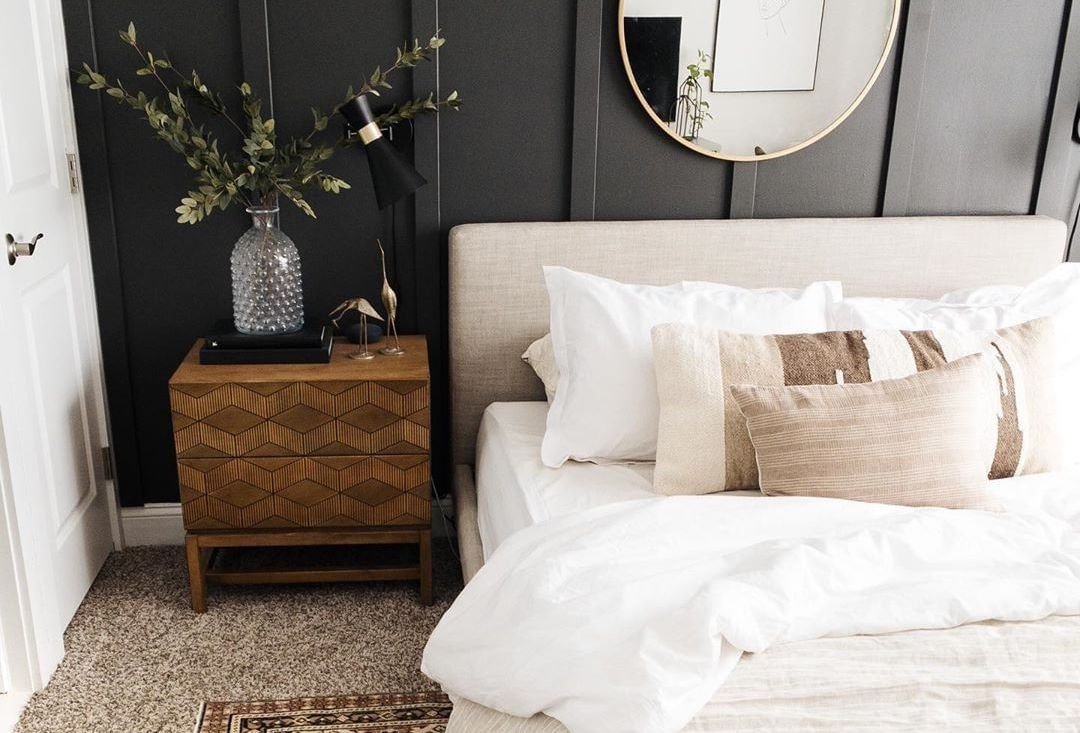 2. Bring in natural elements
Including natural elements in your space is a really easy (and free) way to create a feeling of peace and warmth. There's something very soothing about natural elements, such as evergreen bows, a homemade wreath, beeswax candles, gourd, stones, wood decor, and soft elements like high ceilings.
Play around with adding in different natural elements to create the perfect cozy bedroom aesthetic.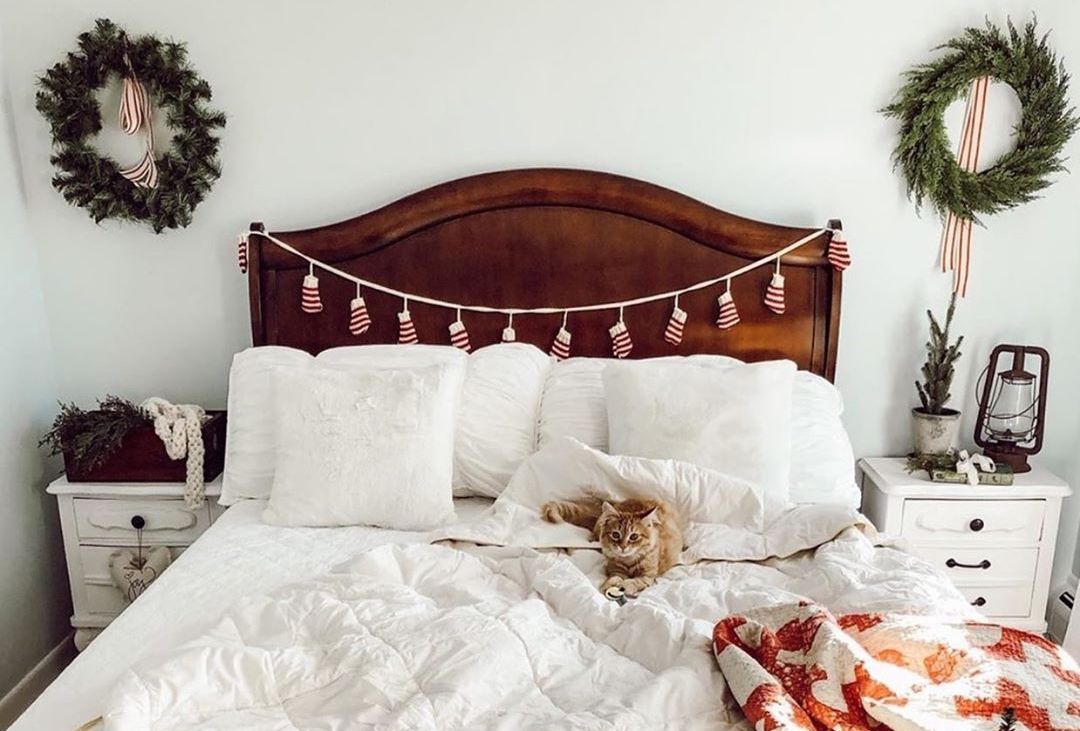 3. Switch to cozy bedding
In the summer, we love light, breathable bed sheets, but the colder weather calls for richer fabrics and warmer bedding. Our sateen sheets are a slightly heavier, warmer alternative to our crisp percale sheets and are perfect for the cooler weather.
For the perfect year round comforter, we recommend our 3 in 1 wool duvet. The duvet comes with two inserts, which can be used on their own for a lighter comforter in the summer, or combined into one for the thickest, coziest winter duvet.
4. Opt for rich tones and darker colors
There's something so soothing about darker shades and colors, so our next cozy bedroom idea is to simply add some darker tones to your space. This can look like switching to darker bedding shades, adding in darker accessories, or (if you want to go all out) refreshing your room with a darker paint color.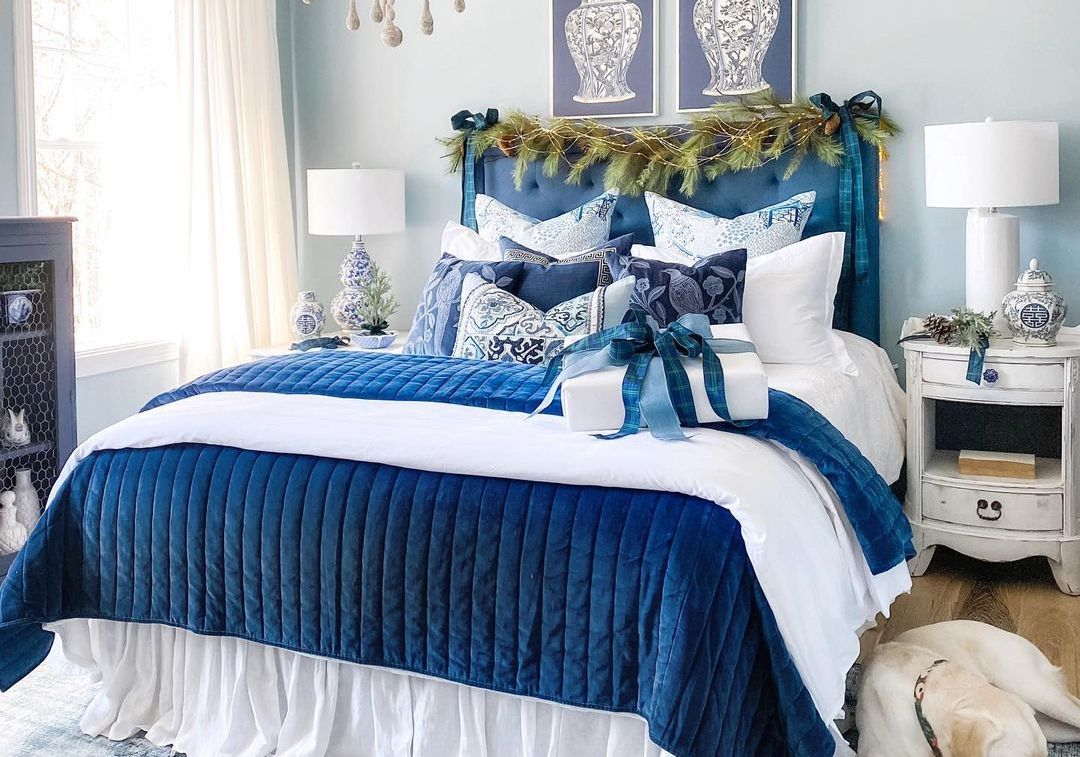 5. Create a cozy reading nook
Curling up with a good book is a winter staple in our opinion, and there's nothing better than creating a cozy bedroom reading nook to relax in. If you have the space in your room, bring in a chair along with lots of pillows and blankets to make the perfect spot to hang out in all winter.
6. Get the lighting right
Lighting can make or break the feeling of a space, so to keep your room feeling warm and cozy, be sure you can get the lighting right by utilizing natural light.
Avoid overhead lighting and instead use lamps, wall sconces, candles, or salt lamps.
7. Decorate with string lights
There is nothing cozier than a set of string lights, and they're one of the easiest ways to add beautiful lighting to your room. And remember, string lights aren't just for the holidays- they're the perfect decor accessory all year round!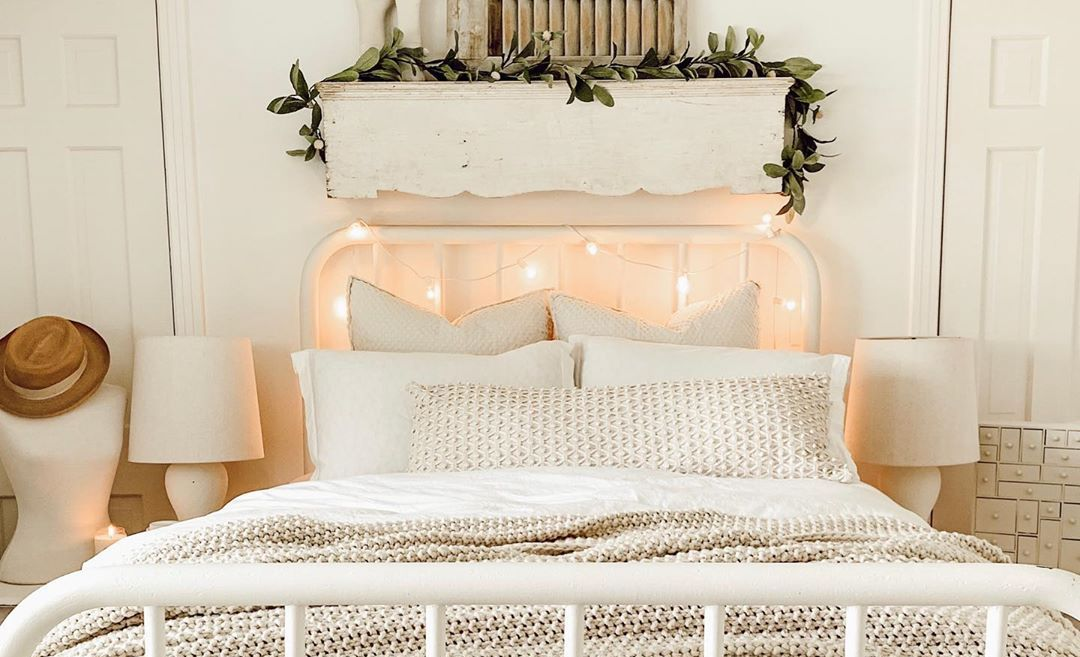 8. Add personal touches to your room
The best way to make a space really feel like home is to add in your own personal touches. Displaying family photos, your favorite artwork, or a treasured family heirloom is the perfect way to personalize your space and give it that warm, welcoming feel.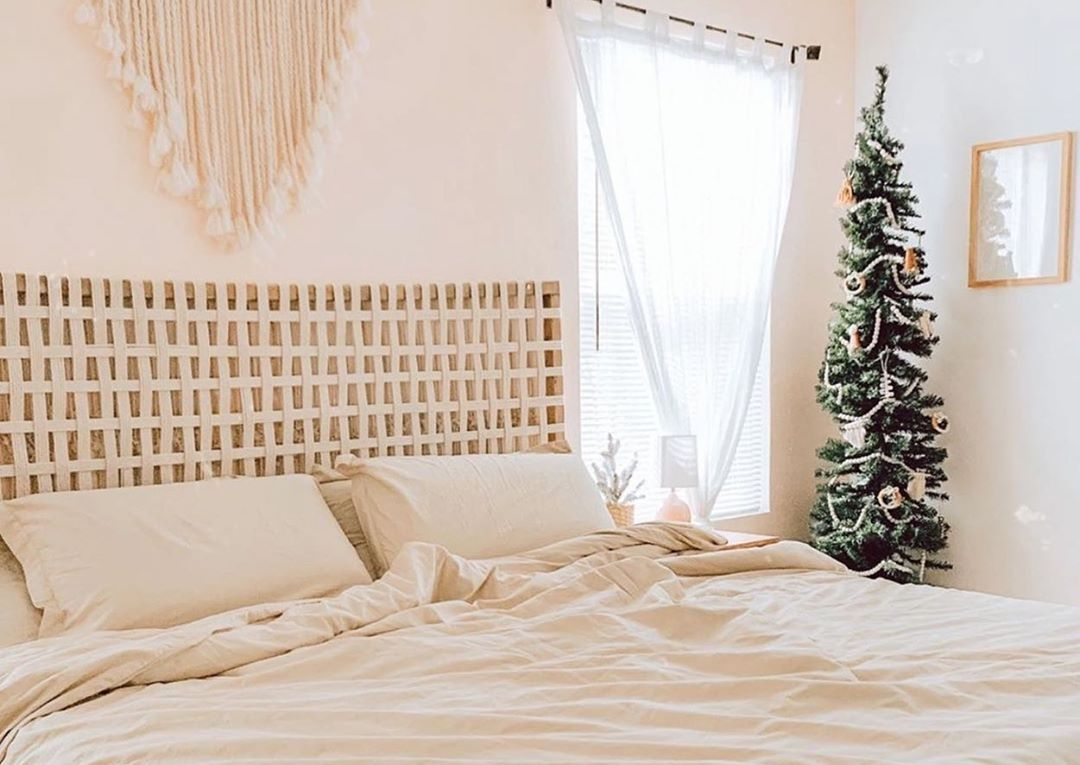 9. Add a Christmas tree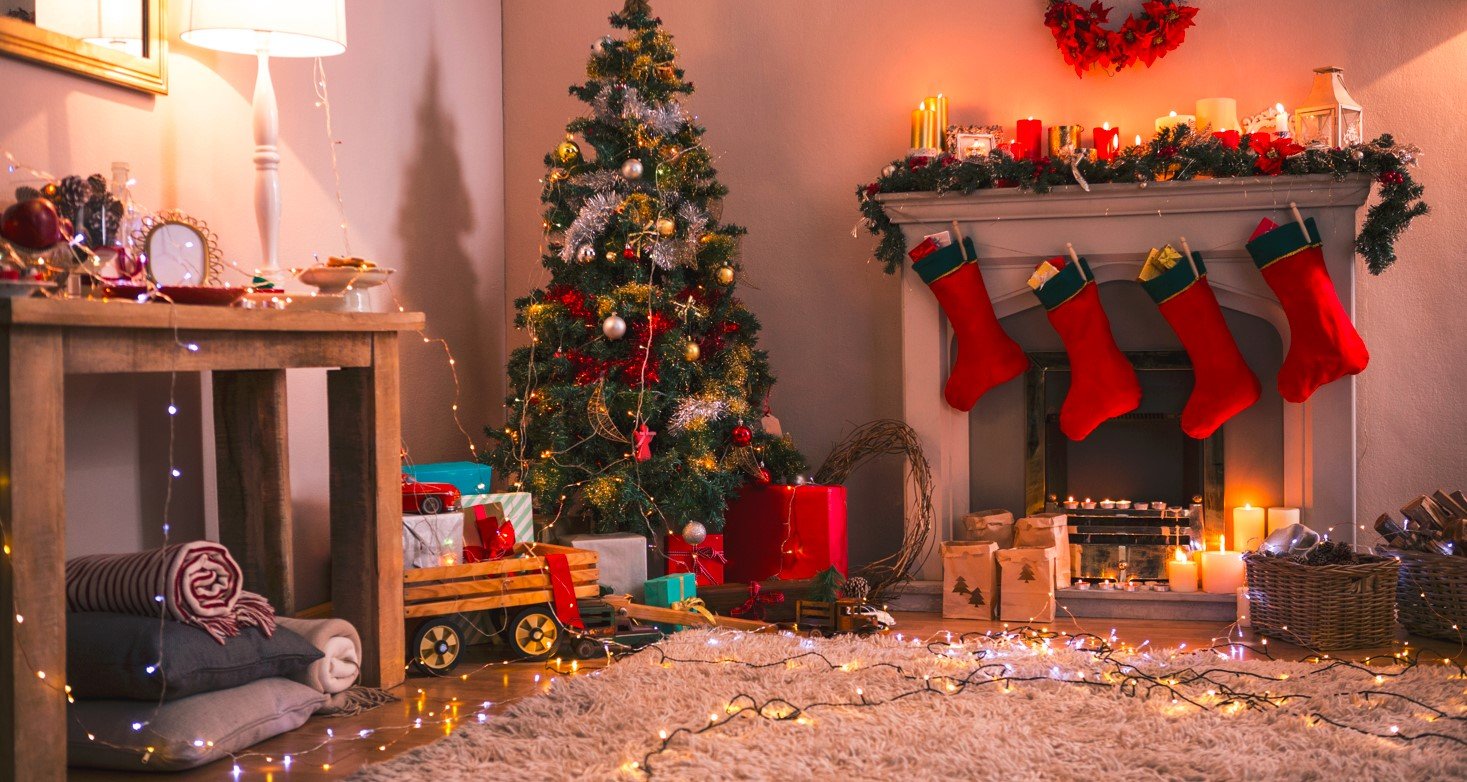 A living room Christmas tree makes the whole home feel welcoming and cozy, so why not being that same feeling into your bedroom? Adding a Christmas tree to your bedroom is one of our favorite cozy bedroom ideas.

10. Bring in your favorite scent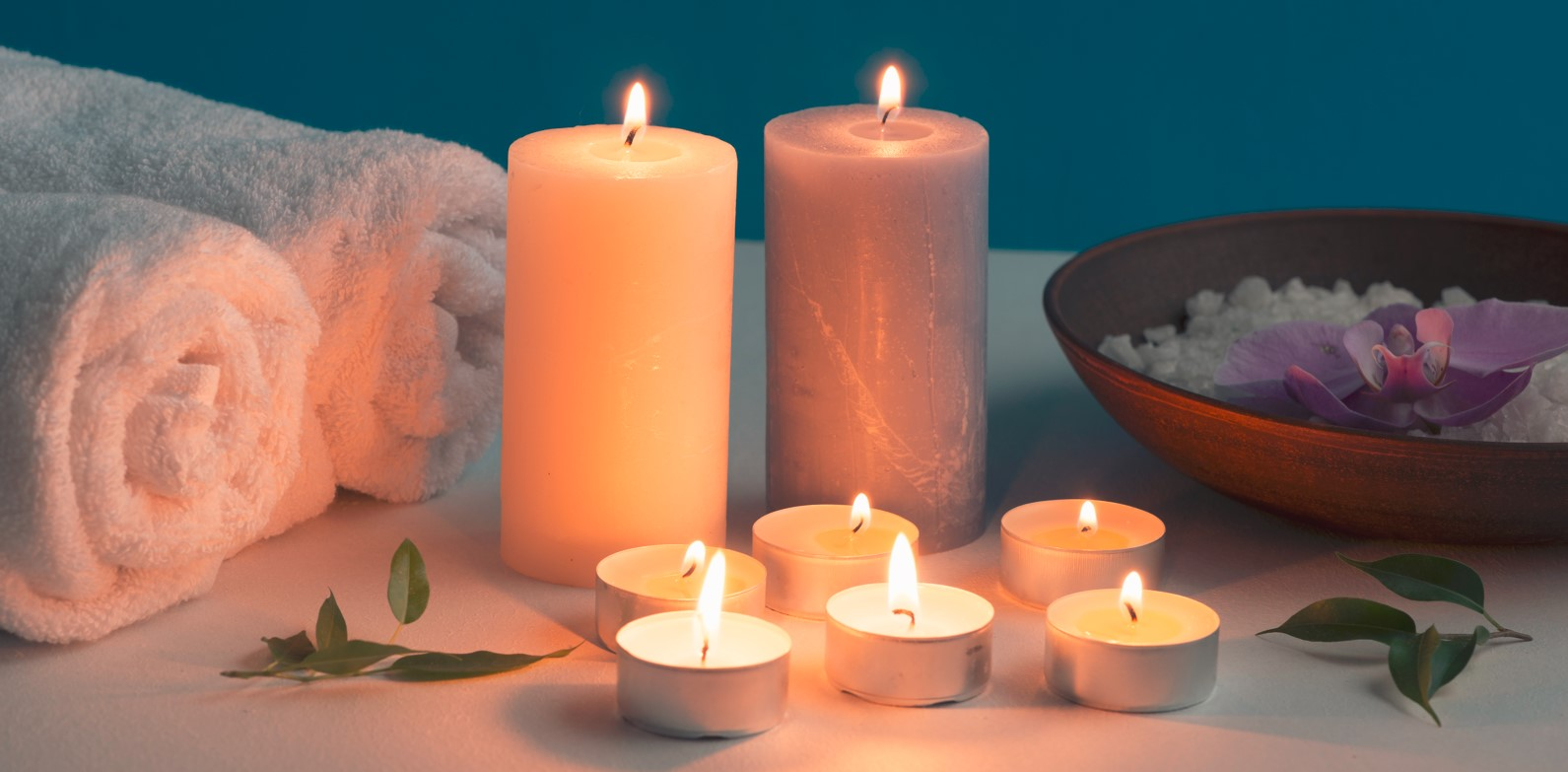 Scent has such a powerful hold on our feelings, so a super easy cozy bedroom idea is to add in a warm scent to your place. Light scented candles, bring in a reed diffuser, or use essential oils to leave your room smelling delicious. We recommend heavy scents like vanilla, pine, or spices to create that warm and cozy feeling. To complete the cozy atmosphere, add an upholstered bed with warm wood tones.
Cozy bedroom ideas and inspiration
Looking for cozy bedroom ideas and inspiration? Check out our Pinterest for lots of cozy bedroom decor!
Ready to create your cozy bedroom this winter? Shop our collection of organic bed sheets, comforters, and throw blankets to create your perfect space.
Conclusion
Creating a cozy oasis of warmth and relaxation doesn't have to be difficult or expensive. Just a few small changes, such as adding in layers, natural elements, cozy bedding, darker tones, a reading nook, the right lighting, string lights, personal touches, a Christmas tree, and a warm scent, can help you create the perfect, cozy bedroom designed four poster bed winter space feeling to curl up and relax in.
Shop our collection of organic bedding and throws to get started on creating your cozy bedroom oasis today! night calm rest sense carpet spacious windows course make your bedroom ceiling curtains site